Dear All,
Summer may seem a long way off especially as there is snow all around as I type!
However the warmer weather will be here before we know it.
My diary is almost full for next season, I only guide for four months of the year and there are only a few dates available.
July, August and September each have a couple of available dates and October has a handful.
I will shortly be heading off to Australia but through the wonders of modern technology I will still be contactable.
If you haven't been out with me before have a look through the pages on this website to get a flavour of what it's all about, I'm sure you will find something that appeals to you.
I'm in my tenth year  of doing this and during that time I've met some fantastic people and many have enjoyed their best ever days fishing and there have been many personal bests.
I look forward to hearing from you and remember there are only a few dates left for the coming summer!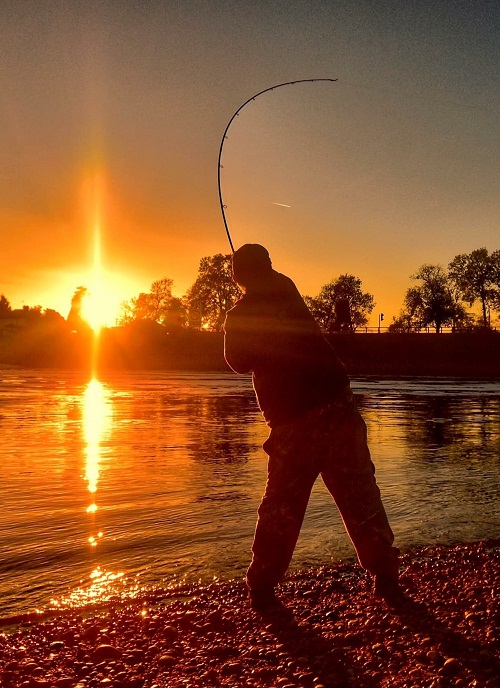 Photo taken by Mark Parker of Dynamite Baits.
All the very best,
Steve