How would you fancy a fantastic coarse fishing break, staying in a Grade II listed country house hotel (where you can actually fish for salmon, trout and grayling in the grounds, free of charge) and then take on the mighty River Wye's chub and barbel shoals with a bunch of the best new fishing mates you could hope to meet?
I have taken over the reins of this very successful venture set up and firmly established by that very well known angler Bob Roberts. Three summer's ago Bob invited me to help him out and now, because he is so busy with lots of new exciting projects of his own; it's down to me in conjunction with Peter Smith, owner of the fabulous Caer Beris Manor hotel, Builth Wells, who also happens to be a very keen and successful angler himself.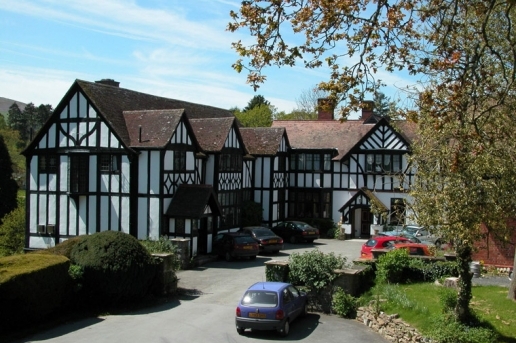 Peter and I will be running  very special angling breaks on the River Wye during 2015. Some will last 5 days (4 nights) and be limited to just 8 anglers, others will be for 3 days (2 nights).
Staying at the historic Caer Beris Manor Hotel at Builth Wells in the fabulous Welsh countryside, the package we offer is on a full board basis – that's your accommodation, full Welsh breakfasts (or a healthier option if you prefer!), packed lunches, 3-course evening meals in our own private wood-panelled dining room and all fishing tickets. The fishing is undertaken on the exclusive Wye and Usk Foundation waters or on privately owned beats. Each day you will fish different stretches of the wonderful River Wye and I'll be on hand to give one-on-one coaching as required.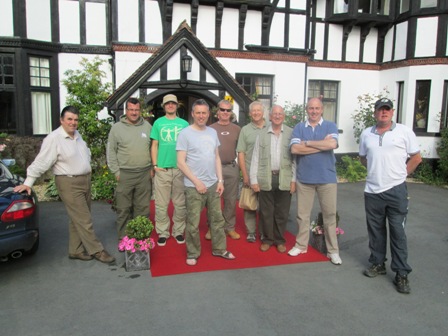 Normally each pair or trio of anglers will have a whole stretch of river completely to themselves so swim availability is never an issue.
Each break begins on a Sunday and the following schedule gives you a little idea of what we aim to provide.
Sunday:
Guests arrive during the afternoon.
We shall share a gourmet evening meal in a private oak panelled dining room where we will all get to know each other.
Monday:
After a hearty full-Welsh breakfast we are off to the Wye close to the famous town of Hay on Wye.
A packed lunch is provided.
This evening we'll dine in style once more in our private dining room.
Tuesday:
Today we head downstream just above Hereford where we'll get an opportunity to target both chub and barbel but not until we've enjoyed another hearty breakfast.
Once again a packed lunch will be provided.
Instead of the evening meal back at the hotel Peter brings the food to us, down on the river! We all enjoy a rather special BBQ at around 6pm and then we stay fishing as long as you like!
Wednesday:
You've probably guessed but another massive breakfast awaits you, after which we drive down the valley again to a third specially chosen stretch of river where you will fish for both chub and barbel.
You'll probably be too stuffed to eat the packed lunch today! But it will be provided.
Tonight we dine in private and we'll be joined by Peter who has vast experience when it comes to catching the largest barbus species of them all, the iconic mahseer!
Thursday:
Sadly today is the day you leave but not before you've had one last crack at the river's barbel. We'll rise early – how early depends on you and your stamina.
We have a little drive ahead of us as we head below Hereford but for most folk it is on their way home anyway.
One final packed lunch will probably be the last food you will want to see for a while, I imagine!
You will be free to fish all day, or simply leave when it suits you best. Some guests will have further to travel than others but you can stay on right through till dark should you wish.
Dates and Prices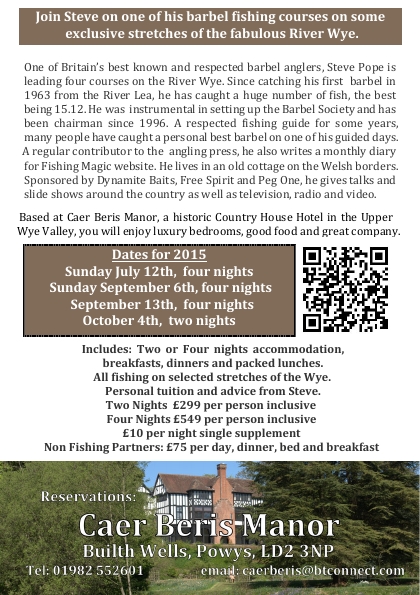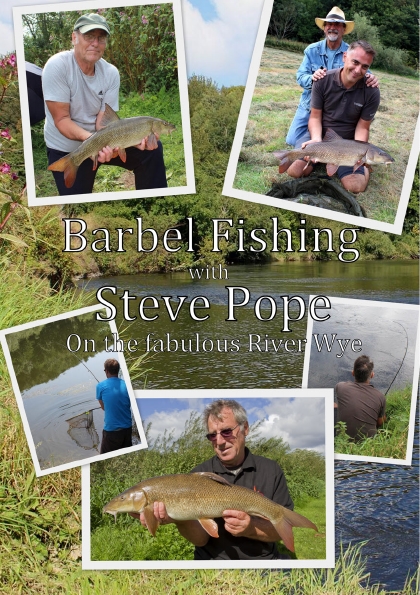 If you have any questions feel free to contact me at stevepope@btinternet.com, I often spend time in Australia throughout the UK winter, returning in the spring ready for a full summer and autumn devoted to fishing. While away I am contactable at any time so no worries there!
As I said Bob Roberts was the man behind these wonderful trips and you can read about previous years experiences here, or here, and here.
To book you need to contact the Caer Beris Manor Hotel. A £100 non-refundable deposit is required to secure each place on each break.
Check out the hotel web site here
To contact them by telephone please call: 01982 552601
01982 552601
Email: caerberismanor@btinternet.com
Address: Caer beris Manor Hotel, Builth Wells, Powys, Wales, LD2 3NP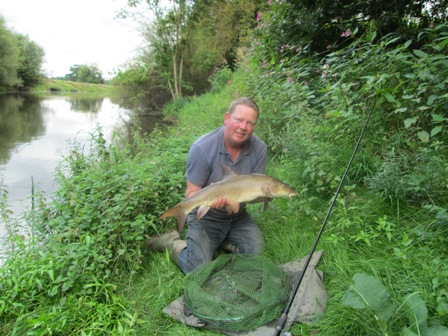 Peter and I look forward to meeting you in 2015.
Steve Pope