LONDONS CALLING!
My eldest daughter is back from Oz for three weeks to celebrate my birthday so,  after meeting up in Wapping at my youngest daughter's abode we set off for the O2.
Now I've spent most of my life close to the capital but have never actually taken a boat trip down the Thames, well not in the actual city!
This was the time to put that right so we set off for Tower pier and jumped on the Thames Clipper for the journey to Greenwich and the Dome. It's good to live by the river!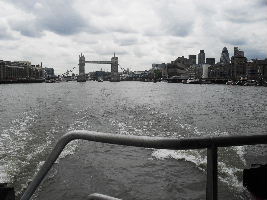 Now I've said on here before that London is in my blood and it is, you can move away from your roots but they always stay with you. Looking back at Tower Bridge and Canary Wharf from the river gives a whole new perspective and if only the sun had been shining I could easily have imagined I was crossing Sydney Harbour on the ferry………………………well perhaps thats an exaggeration but it was certainly a darn sight better than suffering on the Underground!
These high speed catamarans shift along at a fair old rate of knots and in what seemed like minutes we were rounding the bend in the river and the Dome came into view.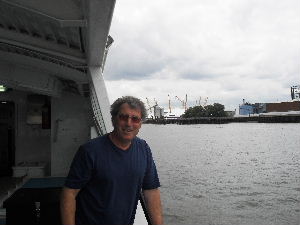 The O2 is a brilliant venue, why they took so long to realise that staging concerts was the obvious role for this structure is beyond me but thank goodness it actually came to be. I like the Dome, think it's an amazing building and I'm always pleased to visit the place , more so when I'm with my family and we're about to rock out with Bon Jovi!
My usual plan at the O2 is to arrive early afternoon and get something to eat at one of the concourse restaurants before the rush, usually something like Frankie and Benny's. But Keeley my eldest had other plans, she's become used to the good life out in the sun and having experienced it myself I know where she's coming from. So Gaucho's was the place to eat, just about the most expensive joint on the complex but when Keeley says jump, I jump! Especially when she said it's her treat along with the concert as well, I love my daughters!
We somehow managed to spend the best part of six hours chatting and dining before it was time to hit the floor.
We even missed the rooftop performance ………….                                                                                                                             
The show was simply superb.
I've seen Bon Jovi many times , saw them play the first concert at the O2 but this one was up there with the very best. All the usual favourites, a great stage set and we had excellent tickets pretty close to the front…………….its safe to say we had a really good time!
Here's a taster of the night………………………
Here's a couple of photo's…………………………..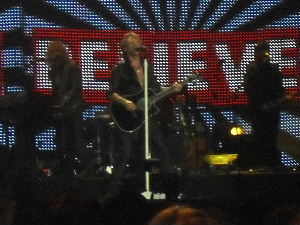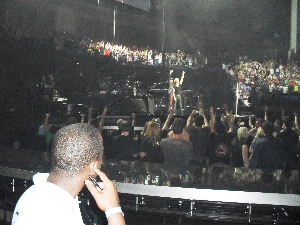 All over, here's to the next one……………………..!
****
ONE WILD NIGHT……………………………IN MIDDLEWICH!
Sorry about the title, fits in nicely with the BJ vibe for this update, although I'm not saying you can't have a wild night in Middlewich, I'm certain you can!
Anyway back to the point, the Barbel Society North West Regional meeting and the last time as RO for Gav Johnson. Keeley decided she wanted to come along, it wasn't the first time, a few years ago she came to the same regional meet before Gav took over when Fred and myself gave a talk. The upshot of that meeting was that we all, thats Fred, myself, my daughter and her friend all stayed in what we generously called the Bates Motel. I don't think its there anymore, we frightened the life out of the old boy in charge of the bar who in his wisdom went off to bed and left us to our own devices and a hundred pound plus bill in the morning……….we didn't crash out till three am and that included Fred!………….happy days!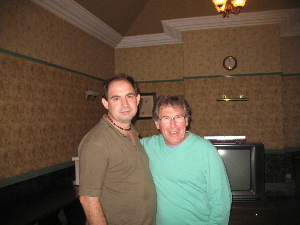 Back to this meeting, Rich picked us up in Shrewsbury and we soon arrived at the Boars Head after a pleasant drive across country. It was good to see so many friendly faces and especially nice to see Dave and Mal Brown, Keeley and Mal chatted all evening. I recognised the likes of Trevor Hoyne and Dave France and also Dave Mason along with Rob Swindells. My slide shows have been consigned to history and I've yet to put a PP presentation together so I was relying on something a little different, hoping that people would like it enough to stay in their seats!
I spoke for an hour or so detailing my fishing life from the fifties up to the present day, it seemed to go down well, striking a chord with some of those old enough to remember steam trains! At least no one walked out. After a short break it was time for the second half which comprised the showing of the twenty five minute section of filming I did with Bob Roberts and Stu Walker for Barbel Days and Ways Volume two.
This appeared to press all the right buttons especially as many had not seen it……Something amiss with the marketing Bob!……… Lots of questions followed until it was time up for me and time for the raffle. And what a raffle! No expensive prizes but lots of them and every one seemed to win. For sheer fun and involvement it had to be one of the best raffles I've ever witnessed!
Gavin's last meeting as RO went well and I was extremely pleased and honoured to be a part of it, the birthday cake at the end was an added bonus.
Salt of the earth people there to support Gavin and if there's any justice Gav will now have his best ever season.
****
BACK HOME……………………….AND ITS PARTY TIME!
The weather leading up to the twelth had been truly abysmal and I was beginning to think our well planned garden party was going to be a wash out. As it turned out those worries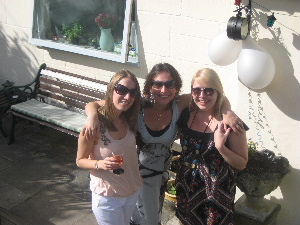 were unfounded as the sun decided to put its hat on and all the hard work and organisation put in by our three daughters was rewarded………….someone up ther must like us!
Just shy of forty guests turned up to enjoy the drink and food with ages ranging from 25 to 85, and my octogenarian neighbour Jim kept up with the best of 'em!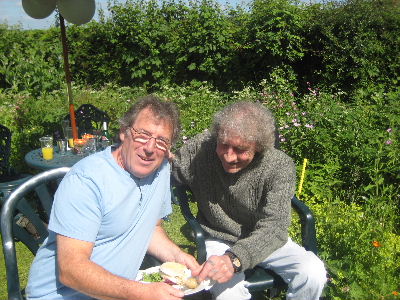 Fred came along, so too did long standing fishing mates like John Found and Don Caliendo with their wives. Barry Norris who lives relatively close by came too and so did my good pal Rich Frampton with his wife Sarah. Lol would have been there as well but his son had just arrived from the States, he sent my wife a lovely bouquet of flowers in his absence. I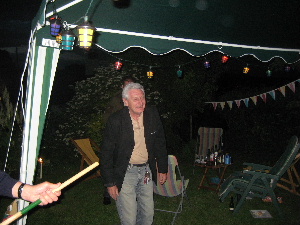 could have invited a lot more, some close relatives were away, organising suitable dates for everyone is an almighty headache…………..there's always next time!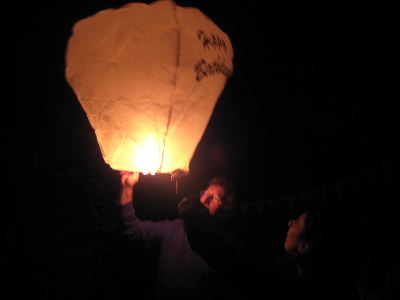 Luckily an early present in the form of a new TV arrived which meant I had two good sized screens in operation to watch the football………..what an anticlimax!……………….still it gave quite a few a break before the music rang out over the countryside and it went on until the small hours. I suppose the football can only get better but what with the constant drone of those horns and the boring matches it's going to take a lot to gain my interest!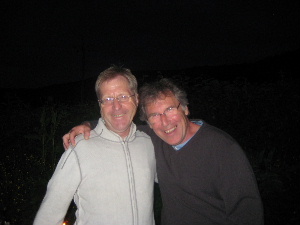 Barry had already left when we lit up the Chinese Lanterns he had brought along which signalled the end of a wonderful day for my wife and I.
Huge thanks to our daughters for all their hard work and to all our friends for making it such a great day!
****
JUNE SIXTEENTH HAS ARRIVED
The season has begun and my big six ohh! has been and gone.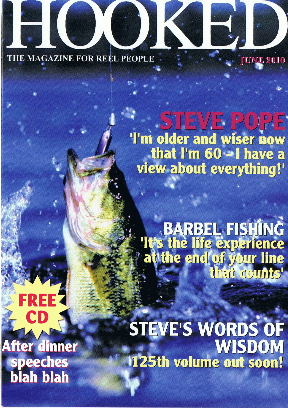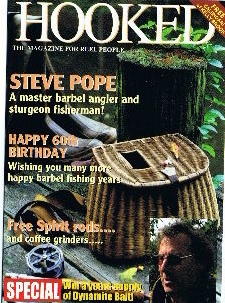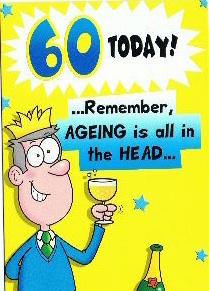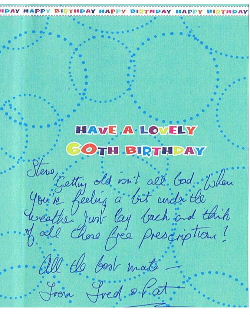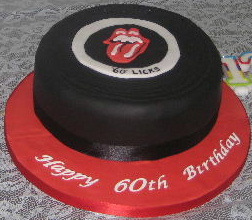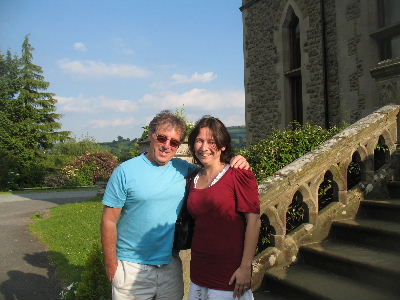 I'll be on the river this Friday as long as it isn't too hot, the Upper Severn where the goal initially is a barbel of any size, the big ones will come later and they may well turn out to be chub!
****
I like swans and here's a photo of one that lives close by my Severn abode, I hope the soon to be new arrivals survive, the coming weeks will tell……………..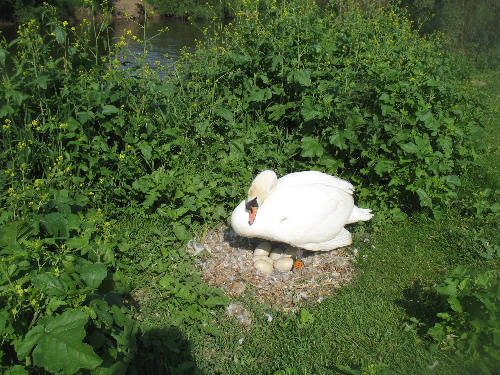 All the best to everyone now the season is underway, keep looking in, I have a new article from Lol Breakspear to upload in the next couple of days and it's another good one!
Steve