WINDOWS
Love The Hollies, always have, like a number of groups from that fantastic era the music they gave to us is timeless. Saw them a few times and every one of their songs brings back great memories of those days.
Anyway, this bit isn't about music, it really is about barbel fishing at this time of the year and the windows of opportunity that present themselves, the only problem is that most of the time the aperture is extremely small.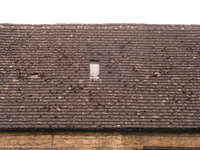 As I type this I'm looking out of my cottage casement at a beautiful bue sky with a sun that is shining with an incredibly vivid brightness, but it's cold outside, the ice is still on the car and we are past midday. Not ideal barbel fishing conditions.
This time last week saw air and water temperatures on the rise, the rain came in and after what has seemed an eternity the South Westerlies brought the change and a window opened…………………albeit just for a short while.
I was already commited to a day on the Severn on Friday, we had a Barbel Society committee meeting near Upton on the Saturday and I didn't feel like making the longer journey down to the Kennet. Two of my mates did get out on that river on the Thursday and had a good day. Lots of people went out on the Friday and blanked! As I said the window opens but it also shuts very quickly.
One who did well was Pete Reading, the Secretary of the Barbel Society, mind you he is one of the finest barbel anglers in the land. He writes what is in effect a blog and you can find it on the homepage of the Barbel Society website, it is excellent and it really is worth checking out regularly because Pete keeps it up to date.

When I arrived on the Severn around lunchtime on the Friday my heart sunk, the river was much higher than I thought it would be. Probably two feet more than I would have liked because it was now well up the grass bank meaning a fair old cast was needed just to get the bait into the edge of the main river. Couple that with the fact that huge branches were floating downstream on the inside line, fishing wasn't going to be easy.
I was surprised to find very little rubbish coming down through the water column and so was able to hold bottom easily and I was hopeful that a barbel would find my big lump of meat……………………..but it didn't!
I stuck it out for a few hours but the wind was biting and my comfortable caravan bed was calling so I gave in to my weaker side.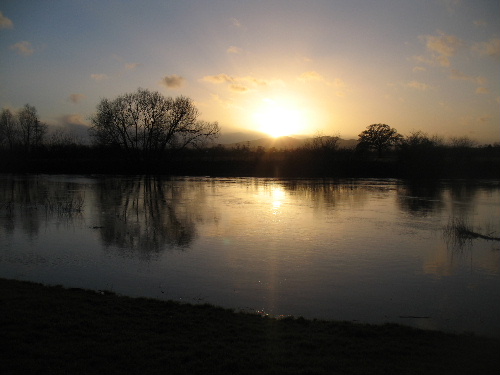 ****
DES TAYLOR
It's the end of an era, after twenty years or so Des has written his last weekly feature for Angling Times.
That's more than 1000 articles and that's a lot of words and it takes some doing week after week.
I have a huge amount of respect for Des, he truly is one of the angling legends and he will always be regarded as such.
Back in the summer of 2000 Des was coming in for a lot of stick for expressing views on certain topics that were lets say at odds with the opinions of many Barbel Society members, I decided to write a short piece for the autumn edition of Barbel Fisher.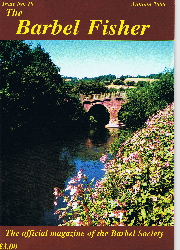 I'm going to put the  words up on here now, nothing has changed over the past ten years save for the fact that I've been fortunate to catch up with Des on a few more occasions.
I LIKE DES TAYLOR
"Now I know Des puts barbel in keepnets and his is the lone voice among the high profile guys in support of the proposed abolition of the close season but he is not the devil incarnate!
Too many anglers make the mistake of disagreeing with someone's views on a specific subject and then proceed to berate them with a gusto bordering on hatred! Conveniently forgetting all the issues they may agree on.
I disagree vehemently with Des on his continual use of a keepnet for retaining barbel and obviously his stance on the close season but I've also found myself agreeing with him on many occasions. Des has done more than his fair share for the good of angling  and we should not ignore that fact.
When it has come to promoting our rivers, especially the Severn, Des has always shown the way. Sure he makes his living from angling but so what! We all have to put bread on the table and Des is no different from anyone else.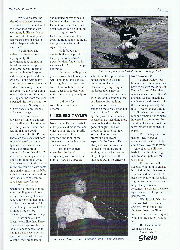 I often wonder just how much the little green men have to do with the criticism Des and some of the other major names receive.
Des has attended Society meetings, Conferences and he was there for the celebrity junior day. All totally free of charge I might add.
So when people accuse him and others of only being interested in the money they should at least check out the facts before putting pen to paper.
Des is a big man, not just in the physical sense, but as a man who will publicly admit they have got it wrong- remember the stillwater barbel issue?
It takes a big man to do that.
I'm sure we will eventually get him to change his mind on the other issues.
Des has more than paid his dues, he's been involved with specialist angling for more years than he probably cares to remember; so please, diagree by all means but keep it in perspective.
We all hook fish, play fish, lose fish………….we are all anglers. Des is one of the funniest blokes you'll ever get to meet, a true character, angling would be the poorer without him. But Des, no more keepnets please……….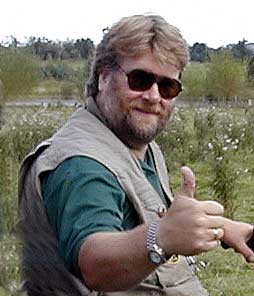 Very best wishes for whatever you do next Des, don't stay away too long because angling desperately needs characters and there ain't many out there bigger than you!
****
BLOOD KNOTS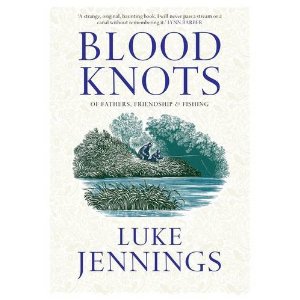 Just finished reading this book, one of if not the best I've read for many a long year. I just can't recommend this to you highly enough.
If you love fishing and have soul then you will love this book, it's that good.
"There's something about a man fired by boyhood passion, a fervour that adult experience never fully occludes."
Not one word is wasted, every sentence is beautifully constructed, it really is a masterpiece.
I wish I had spent more time concentrating in English lessons when I attended  school, my overriding memory is sitting at my desk wondering if I was going to disappear along with everyone else in some sort of nuclear armageddon……………………..it was at the time of the Cuban missile crisis, you would have thought our parents would have kept us all at home!
Anyway, I blame the teachers, it was always potluck as to whether they would send you to sleep or inspire you to enter their world, I missed out in the English stakes!
I digress, just get hold of this book and it will enhance not just your fishing but quite possibly your life itself.
"Fishing has its disappointments, its frustrations and its blank days, none of which lessen with the passing of the years. There are times when you feel yourself an alien figure in the landscape. Days when, for all your effort and calculation, you just can't read the water. And then there are times when it all comes right. When the theory falls away, and you and the place are one. Those moments represent a sum of practical experience, although they are also the gift of those who taught you. I understand now why Robert was absolutist in his method, and why he spoke of honour and the dry fly in the same sentence. Because the rules we impose on ourselves are everything – especially in the face of nature, which, for all its outward poetry, is a slaughterhouse. It's not a question of wilfully making things harder, but of a purity of approach without which success has no meaning. And this, ultimately, was his lesson: that the fiercest joy is to be a spectator of your own conduct and find no cause for complaint."
****
AUSTRALIAN OPEN TENNIS
It's underway again, heck it only seems like yesterday when I was writing about the last one, it all flies by far too quickly.
Anyway I hope Nadal wins to become the first for a long time to hold all four Grand Slams at the same time, something Federer could not achieve.
I'll be watching avidly during the second week to see if he can reach his tennis destiny.
****
FISH 'n TIPS
I've just finished my first article for this new fishing magazine which will be in the shops around mid-March time, you'll be able to get it from the likes of W.H. Smiths.
Be aware it is a bit different from publications like IYCF, TCF and CAT.
For sure there will be plenty of good fishing articles but it will have additional items aimed at the younger male!
I'm hoping to write each month on many different aspects of barbel fishing and it is a great opportunity to talk to an audience brought up on something slightly different to Crabtree!
I'll put out more info as it becomes available to me.
****
  BROOOOOOOOOOOOOCE!
It was a Boss night on BBC 4 last Saturday and they showed the Seeger Sessions Band Show that was recorded in London five years ago. I just missed out on that small gig, should have just turned up because I would have got in. Nevermind, saw the full show at least five times at various venues and loved every minute.
This song brings back good memories.
****
I've put up the last Pope's Patch that I wrote for the Barbel Fisher magazine,. It's in the Articles section, check it out while you're here.
Don't forget Facebook as well.


And more importantly, think about joining the Barbel Society, there will be lots happening next season as well as the big Barbel Show in June.
All the best,
STEVE