THE MAN IN PINK  by  Dean Aston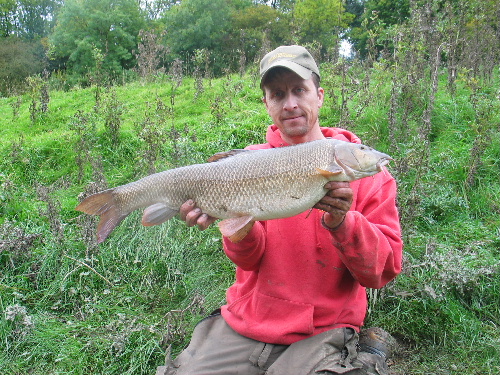 Hi Steve, this is me with a Middle Severn barbel in my pink top, its even more  pink now after further washes!
Story is I bought a red top as a red back ground, it makes a nice photo, trouble is, the more times I wash it the pinker it gets!
I get a bit of stick off the lads as you know  but its all in good fun and I'm going to buy a shocking pink top, catch a few barbel and show people you don't need this Real Tree gear to catch big barbel  lol !
And convince  them that pink is the new camo 
                                     Deano
  
 PS.  the T shirts with pink is the camo will be out this spring!