Get yourelves along to Fosters of Birmingham this Saturday – June 9th –  and meet a true angling legend Des Taylor.
He will be there from 10am till 5pm signing copies of his new book Great Days.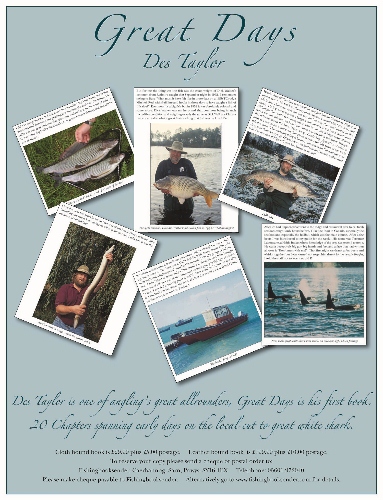 Des is the best story teller I know and he is also the funniest fisherman you will ever meet, so get along there, it's sure to be a great day!