It is distinctly autumnal here now, the clocks have gone back and the nights are drawing in, but on the plus side the daytime temperatures are still well above twenty.
So what's been happening since the last update?
Well the two Springsteen shows were something special, so special in fact that there is a dedicated blog on here with lots of words and pictures. Suffice to say the memories from those shows will live with me forever.
Sunday roast Aussie style on the barbie. That was the treat on Palm Sunday and was shared with Big Geordie John and his wife Dorothy, and his daughter Amanda who is good friends with my daughter and her husband Paul and not forgetting their bundle of fun, Joshua!
The vegetables were all prepared and cooked in the oven while the lamb was cooking nicely on the Weber. You can pick up fantastic joints of meat here in the supermarkets that you just can't get back in the UK, I have a couple of superb butchers not far from me in Welshpool but I know the cost would be far more than what it is here, I think I've mentioned it before there are bargains to be had here.
We had a lovely afternoon, Joshua jumped straight into the pool with all his clothes on so that set the tone and with a steady flow of wine and beer a good time was had by all.
My daughter was in need of a break and set off for Bali over the Easter holiday and so we had total charge of Master Henry and made sure he had a great time while mum was away.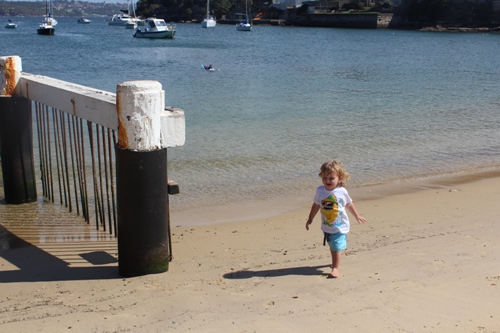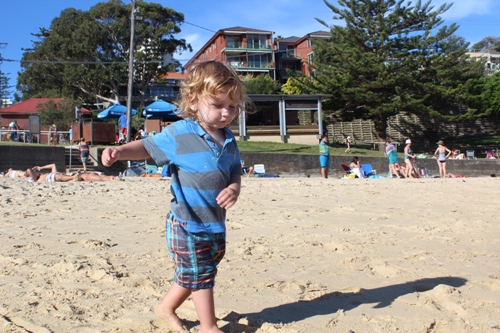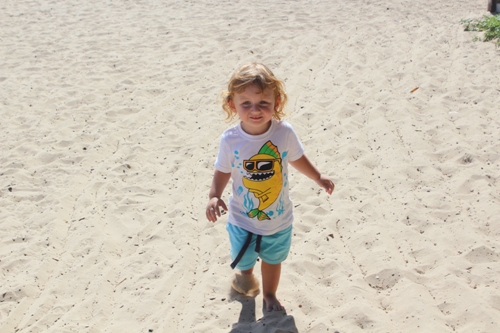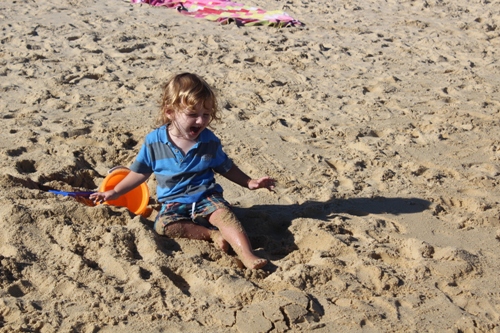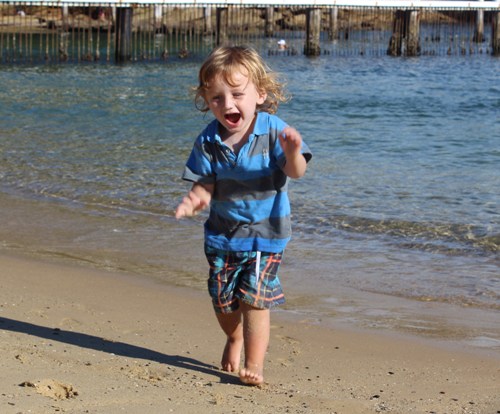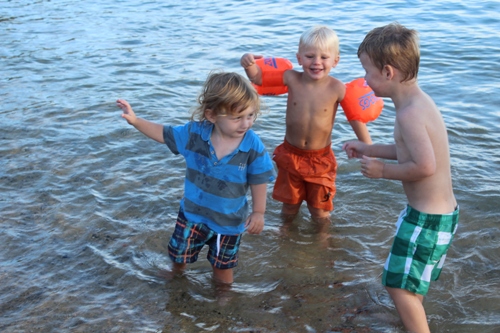 A few trips to Little Manly Cove which is just around the corner from the main surfing beach were great fun although by the time it was time to go I was totally shattered after constantly chasing after the little fella, he would sit still for a while digging and demolishing sandcastles but then he was off, toddling along the beach, climbing up the steps, gatecrashing the sunbathers peace and quiet and running in the sea!
On Easter Sunday we set off to our friends place at Glenmorie which is just outside Sydney and is set in stunning countryside. I have known Linda who along with her husband Steve lives in the fabulous sprawling estate for nigh on 45 years. If you read my blog and articles you will have come across my school pals Gary and Steve and it was back in those days we knew Linda and she is the very good friend of Steve's wife Lesley! Sounds confusing but isn't other than the fact that Linda has become a good friend of my daughter over here!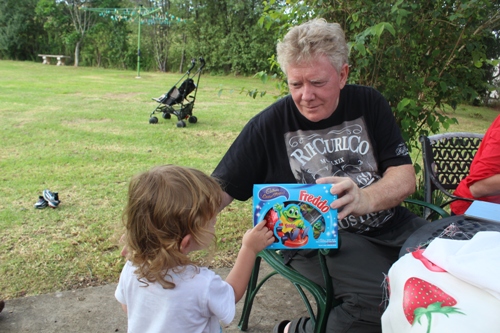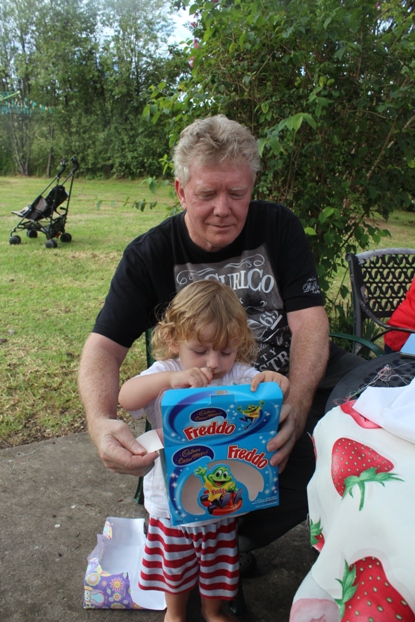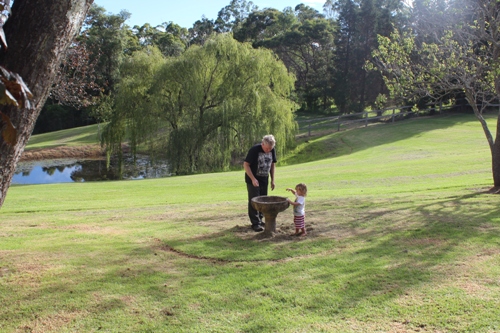 Anyway we all enjoyed another great BBQ and Steve told me about his funnel web encounters and dealing with highly dangerous snakes as thick as your arm while tending his acres!
Henry had a ride on the tractor and enjoyed opening a big Easter egg and scoffing a couple of small ones, I didn't want to get into any trouble with his mum!
I managed to shake off the bug I picked up thanks to the antibiotics but just as I thought I'm ok once more  my big toe started to give me some serious gyp!
The pain I have to say was excruciating, my brother suffers from gout and there are times when he cannot walk, well I think I understand a little what he has to put up with. For a couple of days I really did struggle to walk and although it seems ok now I'll be seeing the doc in Montgomery as soon as I get back. I don't want to have that sort of pain again while I'm fishing!
On the Aussie fishing front I just haven't been able to get my act together although I did buy a new rod and reel that should do me for the bigger harbour fish. I had the chance to catch up with Martin Salter who is over here but once again trying to nail a date proved elusive, perhaps next time.
In three weeks time we will be heading back, have a very busy fishing schedule lined up and my youngest daughter will be presenting us with our second grandchild in July so its going to be a hectic time.
In the meantime I'll be making the most of the time left here, I see more trips down to the beach and hopefully I will get to wet a line!
Then as winter sets in once more back in England I shall be back here, lots to do to help out so the Aussie adventure has a heck of a long way to go.