Well there was a letter in his bag for me, three in fact and two of those were parcels!
The first parcel had a familiar ring about it, the handwriting and the Aussie stamps were a bit of a giveaway!
Opening it up or I should say ripping it apart like a kid on Christmas Day, I was very pleased to find a nice note from our daughter in Oz together with some recent cricket memorabilia. A really nice official shirt which I will certainly be wearing when the temperatures here get a little nearer to Sydney's.
Plus a really smart baseball cap which may have to go up on the wall as its too good for my bonce and for my missus the authentic Barmy Army T shirt. Might not look right in Welshpool or Newtown! So that too is likely to go in a frame and up on our studio wall.
Lovely presents so a huge thank you to our daughter ten thousand miles away!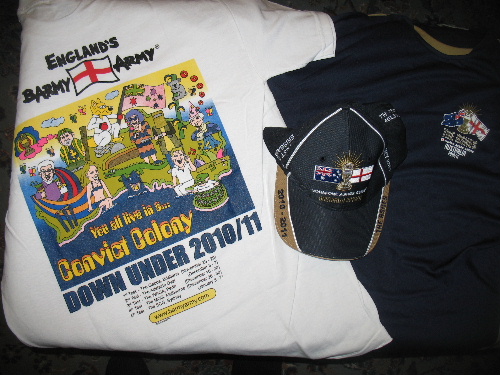 The second parcel was a good deal heavier and once again I had a good idea of what was inside. A few days earlier I had been speaking to Paul Fisk, the man behind Fiskys Fantastic Feeders and sure enough the feeders arrived as he said they would.
Now let me just say that these feeders are just about the best you can get for fishing the bigger rivers. They are quite simply brilliant for fishing a pellet mix on the Wye, Severn and Trent.
If you are interested, and you really should be if you are fishing those type of rivers, get in touch with Paul at fiskysfantasticfeeders@yahoo.com
I'm looking forward to putting them to good use comes the summer and in a few weeks time if by some chance the weather improves!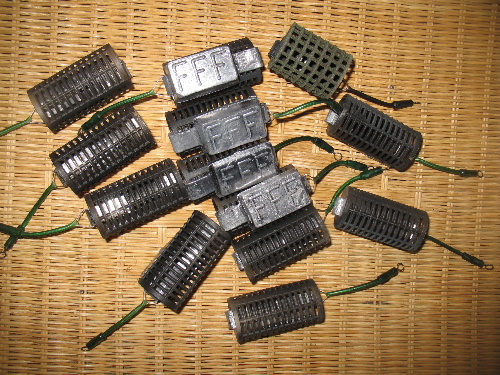 The third item was a big envelope that only just fitted in the letter box attached to our front fence, I Knew it was a catalogue of some sort and opening it up found the 2011 Dynamite brochure.
I've been fortunate enough to have an association with Dynamite for many years and their bait is as good as it gets. I'm looking forward to giving the new Savoury Spice boilies a go, I'm sure they will work instantly on the rivers I fish. Likewise the new Robin Red carp pellets, the fact that they are all pre-drilled is a big plus for me as I like to lasso my pellets rather than use stops.
The Frenzied Hempseed in the plastic jars are another brilliant product for keeping in the boot of the car for those short spur of the moment sessions when you may have forgotten to prepare some beforehand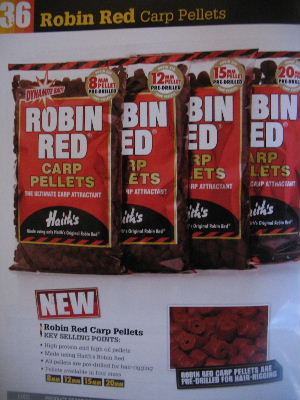 Fingers crossed for a window to open next week!
STEVE