The Upper Severn is a wild place to be. Since returning to fishing after a 14-year absence I have made it my first point of call when the time to fish has presented itself. However I first cast a line into the Teme at Little Hereford in the end of the summer of 08 and the same day Steve stumbled across me hidden or so I thought. After joining the Barbel Society within the next 48 hours the bug had bitten again.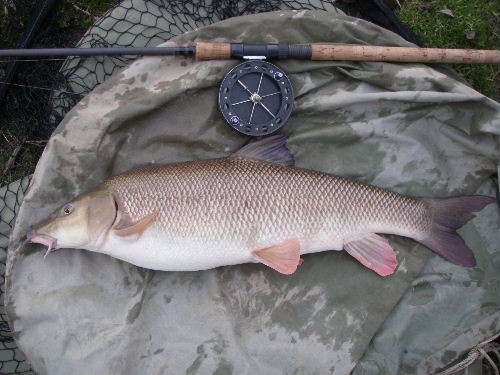 Now living in Telford there is really good fishing on my doorstep but my job as an agronomist allows me to travel to other areas easily and that is where the upper comes in. I can see my clients and be on the bank within 10 minutes.
The stretch that I found is controlled by Montgomery Anglers just outside Welshpool.There are deep holes and glides, fallen trees and branches, gravel runs, all the attributes that make it a haven to all aquatic life.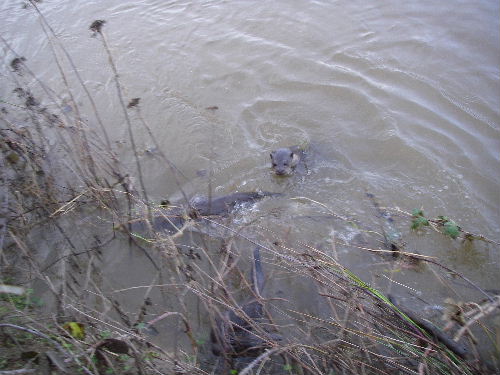 This season has been as difficult as anywhere else. What was a relatively demanding place to find fish has been made even more so with the way the season has run its course up to now.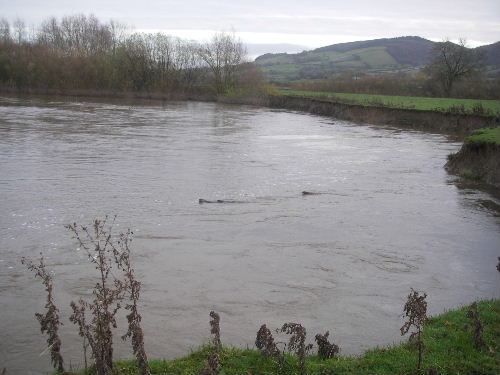 Last season was relatively straightforward in comparison. Several fish including my first double arrived in the last few months of the season. The chub fishing is really untapped and there really are some monsters and the grayling fishing ain't bad either!!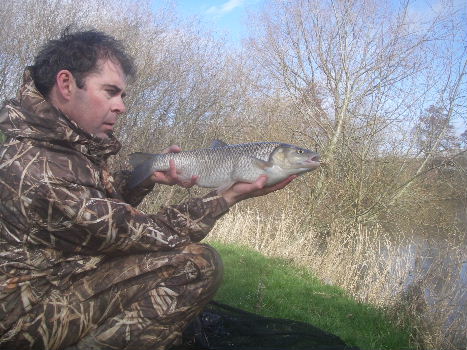 There are some really big barbel present on the Upper Severn.Finding them is not easy. The river changes as quickly as the weather. But with perseverance they are there and to catch a huge fish from that far up the river would be a massive achievement.
After a short while I had the opportunity to take over the role of Regional Organiser for Shropshire and from this the new area of "Midshires" was born to cover Shropshire, Powys, Herefordshire and Worcestershire. The idea was to continue the tradition of informative meetings at great locations. This has been achieved and extended to include less formal opportunities to meet up simply for a chat over a pint. For me, being a "newbie" to all this in real terms, I can't promote it enough! The chance to meet some really nice people that aren't afraid to talk and share they experiences is a key facet. When I stopped fishing back in the mid '90's that wasn't always the case!!
So, keep a look out for the next Midshires meet up, on here or the Barbel Society website or on BFW.
Rich Frampton.