It's been a while I know, September sort of came and went in a whirl of fishing activity. Truth be known I was  on the riverbank for most of the month, really enjoyed it but have to admit I'm pleased to be taking a little time out to recharge before setting off for what for me will be the last all out effort before the cold weather sets in.
When the temperature falls and Christmas is over I'll be off to Australia once again and I'm really looking forward to it. I have plans to spend warm summer nights on the Northern Sydney beaches catching Jewfish ( Mulloway) in the company of Tim who joined me recently on the banks of the Kennet, and I also want to spend some time hunting Kingfish in the harbour, just have to obtain my boat license and then there'll be no stopping me. Plus Geordie John will be back out there and we will no doubt spend many fishing days together as long as we can keep out of the Manly Wharf Bar!
But that's all for a few months time, let's go over the past weeks since I last put an update on here.
My Fishing Magic Diary contains lots of information and the August edition has already gone out, you can read it HERE.
The September report should be on the site very soon and includes lots of detail about the Lower Severn which has fished particularly well so far this season.
I'm working on the October Diary now and that will have a lot of indepth material showing how I have been approaching the Kennet.
But before I start on the fishing I want to digress for one moment.
Trainspotting, not the film but something those of a certain age used to do, I certainly did, it was  a hobby of mine back around 1961.
You have to remember that back then it was all steam, the wonderful locomotives were worth watching and every Saturday morning if I wasn't at White Hart Lane or fishing I would be near Wood Green in North London perched high up on a wall on the embankment looking towards the mouth of the tunnel where every so often a magnificent steam engine pulling its full load of coaches would come hurtling down the track on its way to Kings Cross.
Three or four times during the day something special happened, the train from way up North would appear and the engine would be an A4 class locomotive, to us trainspotting buffs a streak!
These engines were simply the best, I had my own Hornby version, and to see these monsters in their real element was just about as good as it got back in those days.
So why mention it here? Well, while waiting for the level crossing at Thatcham to open not so many weeks ago I was suddenly transported back in time – a real Marty McFly moment – out of the darkness the unmistakeable roar of an A4 locomotive suddenly filled the night air. I watched in awe, just as I did fifty years earlier, as the engine named Bittern thundered through pulling its full quota of pullman coaches, a surreal moment for sure.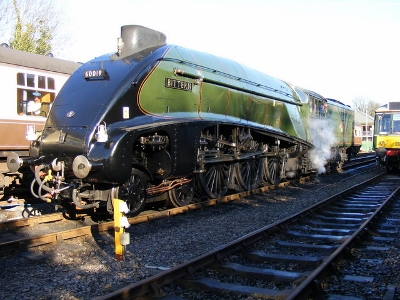 I often wish I had kept my old train layout, Rod Stewart has a rather grand set up by all accounts! Somehow todays trains just don't have that old magic, us Baby Boomers really have had it all.
***
Moving on, I spent a most enjoyable day on the Kennet with Rob Hilton.
Rob won the day out with me by bidding on the Barbel Society Auction and I really hoped the fish had taken note of how far Rob had travelled and that he works tirelessly for the Barbel Society – sometimes though no matter how hard you try the barbel just refuse to follow the script!
Pete Reading even struggled and when that happens you know it's going to be one of those days.
One barbel did put in an appearance and so Rob did taste Kennet barbel action, I hope we can do it again next year when perhaps the bigger fish will show.
Rob has put together the Barbel Society shop, there are some excellent items for sale and with Christmas just around the corner it really is worth checking out.
Rob is now the editor of the Barbel Fisher magazine, the best magazine available to barbel anglers and the latest issue has just landed on the doormats of many barbel fishers, you just need to join the Barbel Society, another great idea for a Christmas present!
A word of thanks here to the outgoing editor Fred Bonney, he has done an excellent job for the BS and I wish to acknowledge that here by offering my own personal thanks and hope that Fred can now spend loads more time out on the rivers.
This is the fantastic cover of the latest magazine which Fred helped with;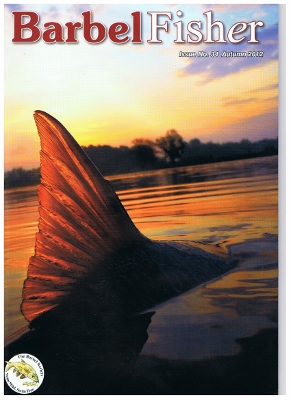 While mentioning the magazine I've just uploaded my regular piece that I have written since issue number 2 and you can read them in the articles section or click on here,
Popes Patch – Barbel Fisher 31
Popes Patch – Barbel Fisher 32
Popes Patch – Barbel Fisher 33
Popes Patch – Barbel Fisher 34
Really exciting news regarding a new fishery acquired by the Barbel Society, the stretch on the lower reaches of the River Severn is truly something and holds a special place in my heart.
According to my diary, it was January 2nd 1992 when I first caught sight of the Pixham Ferry stretch. I wasn't alone, Fred Crouch was with me and apart from Fred's mate who had given us the heads up I don't know of any other Southern based anglers who were fishing this venue back then. Amazingly though there was a small group of Essex based lads who unbeknown to us at the time were actually fishing the adjacent stretch, Beauchamp Court, but our paths didn't cross until we read about each others captures in the angling press. We were all surprised especially as we all frequented Pete Henwood's tackle shop, Specialist Tackle!
Anyway the first time we set foot on the fishery it was freezing cold and the wind was blowing, a more inhospitable place to fish would have been hard to imagine. But for some reason, sixth sense, call it what you will, we vowed to return during the summer because we knew big barbel lived in this mysterious environment.
On August 14th, on a warm summer's evening fate took a hand and I was fortunate to hit into a big fish, she tipped the scales at thirteen thirteen, a huge fish today but twenty years ago this was a monster!
Along with Fred and then other pals who were in the London Region of the Barbel Catchers Club I enjoyed many fabulous sessions on this strech of river, on November 5th in 1993 I connected with another huge fish, this one went to fourteen and a half pounds, you can see why the place is important to me!
Now all you have to do is join the Barbel Society and buy a permit, the place is fishing every bit as well as it always has and it would not surprise me one bit if it produced the biggest barbel yet from the Severn.
If you're interested then this is where you need to look, HERE.
These old pics shoud whet your appetite!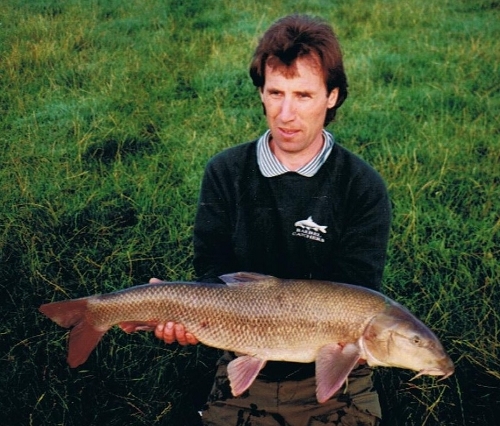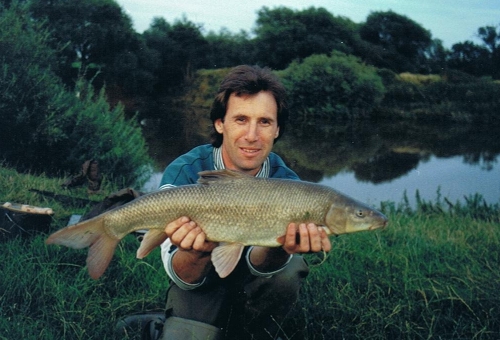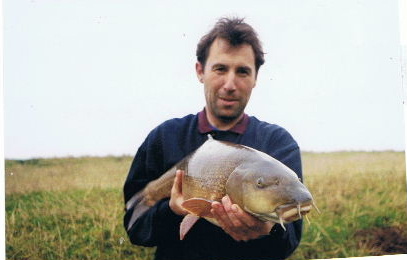 ***
If you've read my Fishing Magic Diary you will see that I spent the bank holiday weekend at Evesham in the company of Dr. Paul Garner.
Now Paul is a good pal and is also one of the sharpest minds on the fishing circuit, they don't dish out Doctorates to all and sundry!
Without wishing to embarrass Paul I must tell you that he is one of the most intelligent guys I've ever come across and not only that he is a really nice bloke as well.
Anyway he has a new book on the market and it is good, no, it is very good indeed. Takes the whole world of Angling books to a completely new level.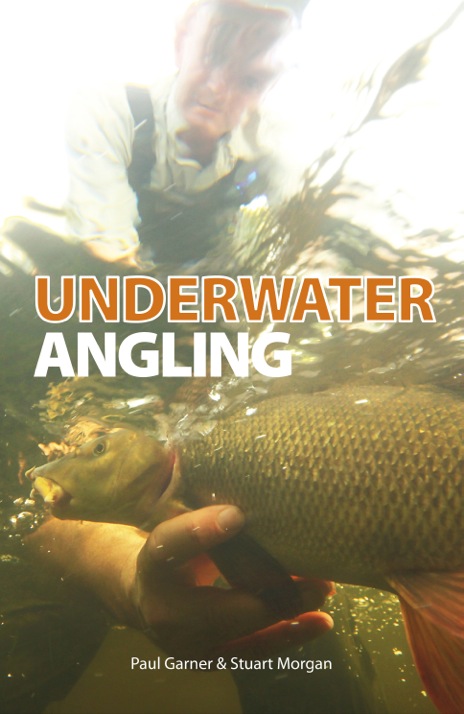 Paul showed me the proofs at Evesham and the quality of text , layout and photos was simply stunning.
Have a look at his website and see for yourselves. HERE.

While on the subject of books the Barbel Society has its own volume of Barbel Tales coming out very soon.
This really is shaping up to be something special and will certainly sell out.
It's worth getting in now to ensure you get a copy, especially if you are an avid collector of leather bound copies.
More information HERE.
***
At the back end of July I spent an enjoyable day at Highley on the middle Severn with good mate Gerry Higham and his young cousin Josef. The fishing was terrible and I never had a bite but chatting to young Jo made the day fly by and I hope there will be another chance to fish together some time in the future. Gerry, as any BS member knows, is a mad keen United supporter, he always has been and he knows that I am a Spurs fan. These past few years he has taken more than his fair share of pleasure whenever the two teams have met because the outcome was always inevitable, not this year though!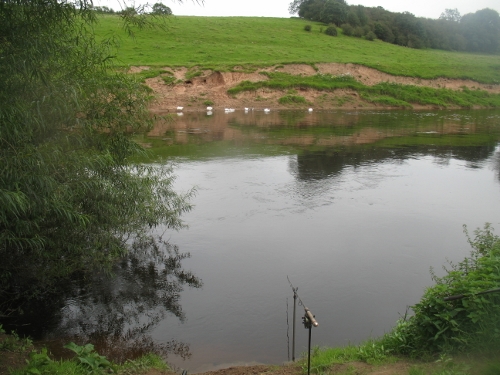 Two nil up at half time I was fully expecting a four goal rout and was eagerly sending Gerry texts – he was at the match – saying as much. However as always in Spurs United fixtures it was a game of two halves and its fair to say we hung on in the end but we won and Gerry was gracious in defeat.
He sent me the programme as a souvenir with the message to make the most of it because in his words, I doubt you'll be around next time it happens!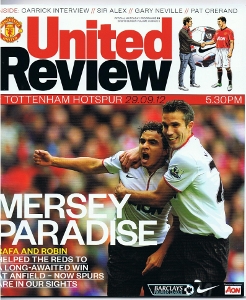 ***
At the beginning of September I spent two enjoyable days on the Severn with Matt Rand.
Matt works for Shimano who have taken over Dynamite Baits and as I am sponsored by Dynamite I have certain obligations. The idea was to get a feature together for one of the weeklies or monthly magazines.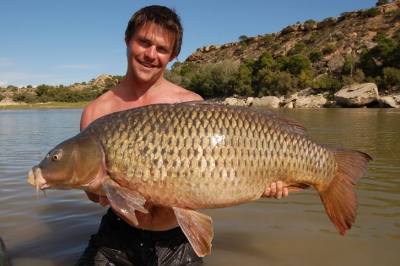 We managed to get plenty of good photos and hopefully the feature will see the light of day in Anglers Mail in the Action Replay series.
However the very best photo was missed and to be honest if I had captured it I would have to kept it locked away forever to save my colleague's blushes!
Let me explain.
When the feature was in the bag Matt was very keen to land a barbel, there aren't too many of them up in the Fens, and so when his rodtop went over in alarming fashion he could be excused for reacting with just a little too much excitement. Somehow he managed to get caught up in the legs of his chair and basically ended up doing a belly flop straight into the river!
I was fishing close by and Matt turned up in my swim looking like a drowned rat covered from head to toe in mud, the river close in was shallow but that s not including the eighteen inch thick soft silt that Matt landed in!
We laughed and luckily Matt had brought enough clothes to change into and eventually he caught his barbel.
Matt is a top bloke no mistake, and I'm looking forward to fishing with him again soon, you can check his website out here and on the Dynamite site here.
***
I am now the very proud owner of a super new camera , a Canon 600D. My eldest daughter bought this for me and I'm looking forward to taking lots of quality photos over the coming years.
***
As I write this I've just passed a landmark date in my life. Forty years have gone by since I married my wife Angie.
I have already mentioned this on my Facebook page saying that it's some achievement bearing in mind I'm an avid fisherman, over sixty people have wished us well, they are a good bunch on FB.
While I'm as  keen as anyone on the fishing front I'm pleased that I have someone to come home too and that I have a very close knit family, it really is the essence to being a truly happy person.
Here's a pic from forty years ago, I've changed a bit, its how we used to look in the seventies but my wife is every bit as beautiful today.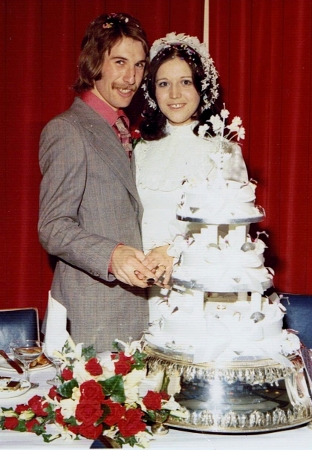 ***
To finish off this update I've included some pictures of recent captures by myself and those who have been out with me on guiding days. More details can be found in my upcoming fishing Magic Diaries, be sure to check them out.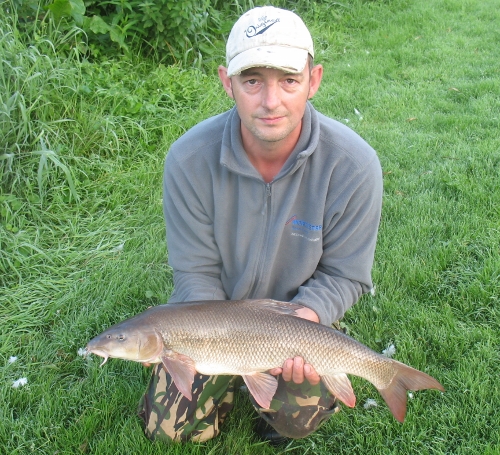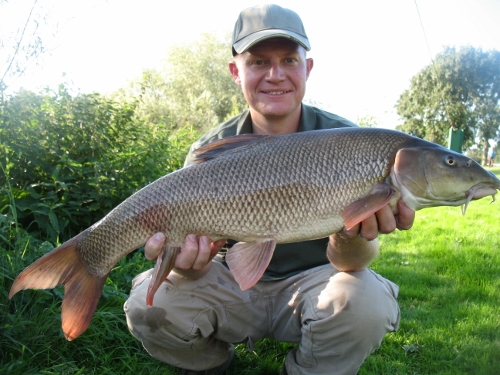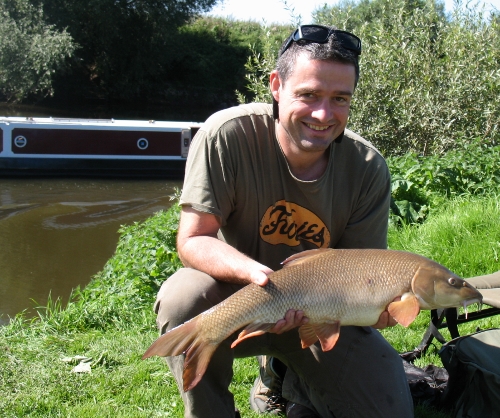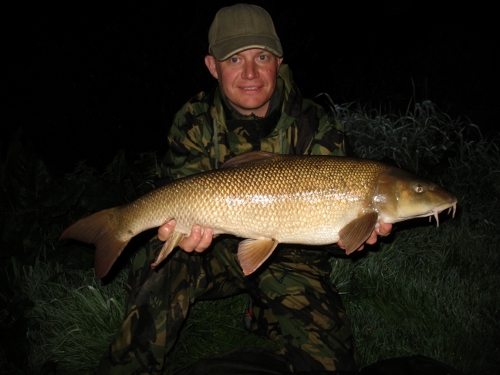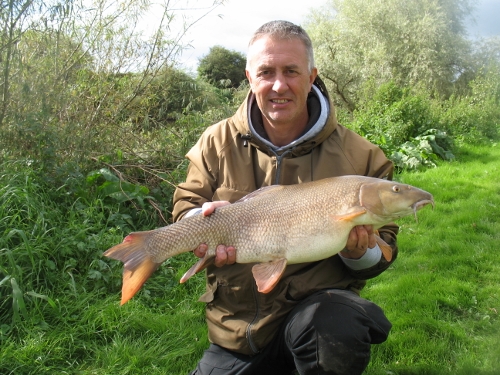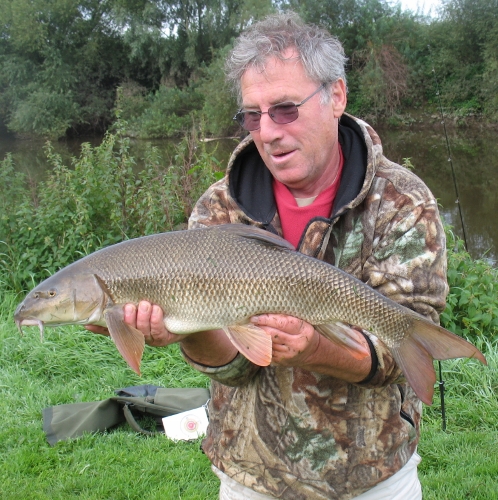 ***
Coming to the end of this update, I'll try my best not to take so long with the next one. I managed to catch up at last with the excellent film Salmon Fishing in the Yemen, really enjoyed it.
Picked up the books from Rod Stewart and Pete Townsend and will be looking out for the Neil Young autobiography, something to read on the colder days while waiting for the reel to spin.
Lots more fishing stuff in the next update, see you soon,
STEVE