BARBEL SOCIETY SHOW and AGM WEEKEND
In the blink of an eye it comes around once again. Luckily for me this year I've not had to worry about the organising of the show, my Society committee colleague Will Golightly took it completelyonboard, and apart from the usual AGM duties I was looking forward to a great weekend with the chance to meet up with lots of old friends and acquaintances.
My weekend started on Friday, think it was Ready Steady Go where they used to say the weekend starts here.  Load up the car and together with my better half I set off bright and early for Chelmsford which these days is a two hundred  mile journey. The reason for going to Chelmsford when the meeting is in Hinckley? I was in dire need of a haircut and my brother's partner is a superb hairdresser and Chelmsford is where they live! Plus it was an opportunity to catch up with both them and my nephew.
After a five hour plus journey we finally arrived in the Essex town, being away for so long now I'd forgotten just what a diabolical road the M25 actually is, took as long to complete the last quarter of the journey as it did the first three quarters!
In no time at all my over long locks had been shorn to a more sensible length and it was time for us all to go to the local Indian.
After a very enjoyable Balti it was off to central London to stay overnight at my daughters and then, after just a couple of hours sleep, on the road once again………….destination, Enfield.
Enfield?  To pick up my buddy Mr. Barbel, Fred Crouch, so that we could set off together for the journey to Hinckley. I never miss an opportunty when it presents itself to spend time with Fred, basically it's just great being in his company!
When I arrived at Fred's cottage I was pleasantly surprised to find my cousin Brian already there, waiting in the carpark next door. He had previously said he would be going if he could sort out work issues and as my phone had been playing up his message informing me he was coming along was lost in mobile space!
Fred came out , we transferred everything to my car and set off for Hinckley.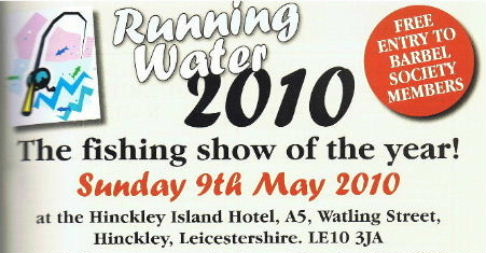 No problems on the M1 meant we were able to arrive at the hotel by 10-30am, pretty much the first one's to arrive. Wasn't long before the other committee guys turned up and it was  nice to see Rob Swindells in the lobby, we had a good chat before I went up to the room to get ready for what I was expecting to be a lively afternoon.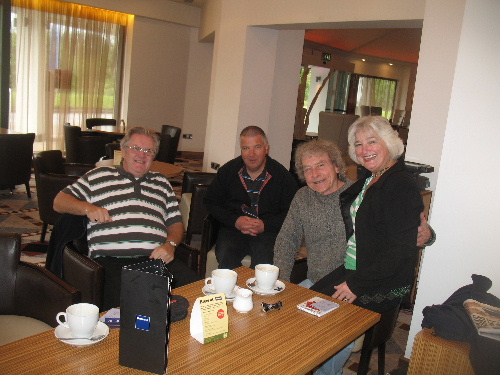 The AGM went on for two hours, all the reports were given and there were a few questions, it was a pleasant meeting and anyone who had wanted had had their say. We carried on straight after with another meeting with the BS Regional Organisers. Many good ideas came out of the meeting and I was especially pleased to see the new guys all getting involved and making some very interesting points. The challenge will be to use this energy and passion especially amongst the younger generation to ensure that the message gets out that the Barbel Society is a great place to be if you love your barbel fishing.
Meetings over it was time to concentrate on socialising. A group of us including Fred, Pete Reading, Peter Wheat and Dave Steuart all enjoyed a decent meal in the hotel itself. I can't move on without making mention of the bill fiasco, it never ceases to amaze me how some places get it so wrong thesedays. Suffice to say when the bill first arrived it was twenty five percent or so of what it should have been, absolutely incredible, even more so when I queried it and was asked if it was too much! There are times when you could be excused for going along with the mistake, after all they seemed intent on compounding it, but this wasn't one such time and with my paternal side coming to the fore I endeavoured to explain to the young lady that perhaps it would be wise to ring up the missing figures. She did, we paid and she still has a job…………………at least until the next time!
Back in the bar I managed to keep going till 1-30am with able assistance from Rich, Damian and Steve, if  I had listened to Gary Knowles I would have been there till the morning I'm sure!  He was certainly up for making the most of his weekend, great bloke and an exceptional angler.
Back at the room Fred was well away punching out the zed's, I was beginning to regret not retiring a little earlier, the thought of barely five hours sleep did not particularly fill me with deep joy!
Nevertheless I was up at seven, not with it at all, but somehow I managed to sort myself out enough to get down stairs to see what was happening. Will had everything under control and so after a quickly taken breakfast we were up and running as Fred took the stage for his opening address to the assembled throng.
Fred really should have been a stand up comedian, forget Murray, McIntyre or Carr, Fred's your man! A few well chosen jokes from Fred gets everyone laughing and in the right mood and then he's done and Peter Reading takes to the stage.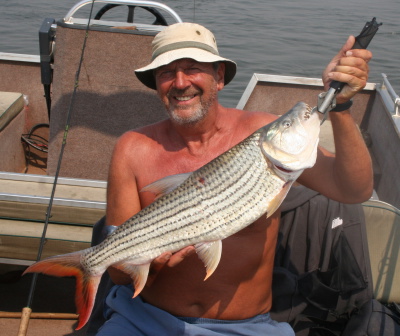 A hugely entertaining presentation from Pete detailing his trip to Africa with lots of interesting facts and funny anecdotes to keep us all enthralled. With the benefit of the big screen, the shots, not just of the fish, but the wildlife as well and we are talking hippos and elephants, were simply stunning.
Phil Smith was up next and now we really were talking barbel. Phil has well and truly made his mark on the big fish scene and this has 

been reinforced by his recent exploits resulting in sixteen double figure barbel from sixteen rivers in just one season. Phil brought us bang up to date while taking the opportunity to highlight his concerns about diminishing stocks of barbel.
After a break when I managed to chat to quite af few in the adjacent trade hall it was time for Simon Pomeroy of Pallatrax to give a presentation showing how the well known Stonze system and the new range of Natural baits have developed.
Will Golightly then put aside his Show Organiser hat for a short while as he gave a presentation talking about the BS Junior Section with an informative and amusing insight into what it takes to be a BS Tutor. He then called upon Fred Crouch to present the Award bearing his name which this year was presented to Dynamite Baits for their great support of the Junior Section.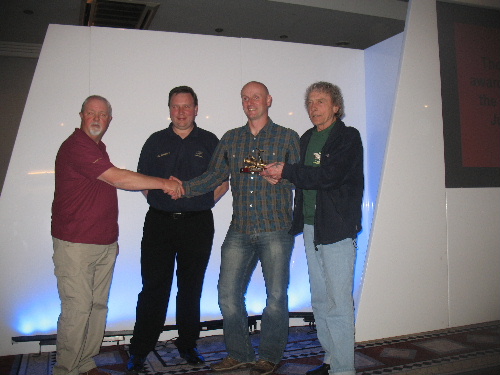 Paul Garner of Dynamite came forward to accept the award.
The next three hours saw me spending most of the time in the trade room talking to old friends. I managed to catch up with Dave Mason and we had a really good discussion. Over the past few years one or two unfortunate episodes have prevented us from really getting to know each other, I'm pleased to say that's all behind us and I'm looking forward to seeing more of Dave in the future. I took time to chat to Bob Roberts and Stu Walker and was pleased to hear the new dvd's were going well. I also had a really deep conversation with Bob picking up from his latest blog on his own website. I'm sure he has a better understanding of exactly where I'm coming from, especially in relation to the points he highlighted.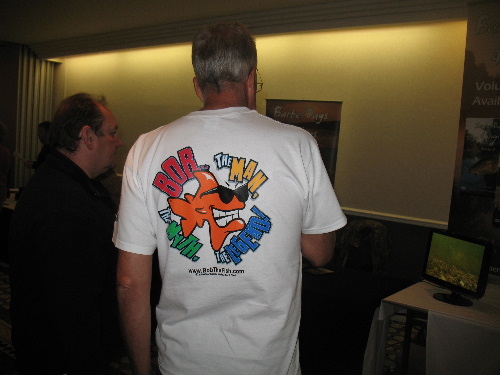 Couldn't help but notice Bob's teeshirt, you could hardly miss it!  Only Bob can get away with this!
However it has come to my attention just how much Bob resembles my recently ousted member of parliament, separated at birth I'd say!
Found myself talking to Stef Horak just when he decided to go into gross storytelling mode. Now if I say it was enough to make Lee Swords, who just happened to be with us, blush, I think you'll know where I'm coming from!
I managed to miss the talk from Martin James and also the presentation from the  The Avon Roach Project guys.
I spent a good bit of time on Saturday evening with Trevor and Budgie who run the Roach project and I have to say I cannot recall a time when I have been in the presence of two guys who made me feel so humble and inspired. Two exceptional people who will reinforce your belief in the power of the human spirit to overcome the obstacles that life sometimes puts in our way, top guys.
I made sure I was back in the hall to watch Gary Knowles, if only to heckle him to get some revenge for the night before! Joking of course, this man is one awesome angler! Fantastic presentation as always and it was interesting to hear Gary talk about how he catches huge barbel from the margins.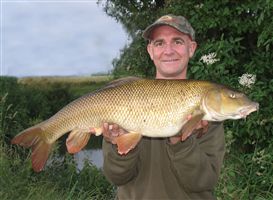 Having listened to and fished with Fred Crouch for so long I can readily confirm how devastating it can be to place your bait as close to the nearbank as you can.
Gary was the last of the speakers, time next for what will become a Barbel Society classic moment. It was the time for Peter Wheat to present the Gordon Scott Award. For those of you who know how Peter works you'll know that he loves to paint a picture in his own inimitable way, feeding little titbits all the time leading up to the point where the recipient finally realises that indeed they are the one Peter is referring to! Now the twist in the tail this year was that Mike Osborne had no idea at all that he was the one, he has been under the impression for the best part of six months that the award was going elsewhere. His committee colleagues had hatched a devious plan to keep it from him and it had worked!  Mike's face when the penny dropped was a joy to behold!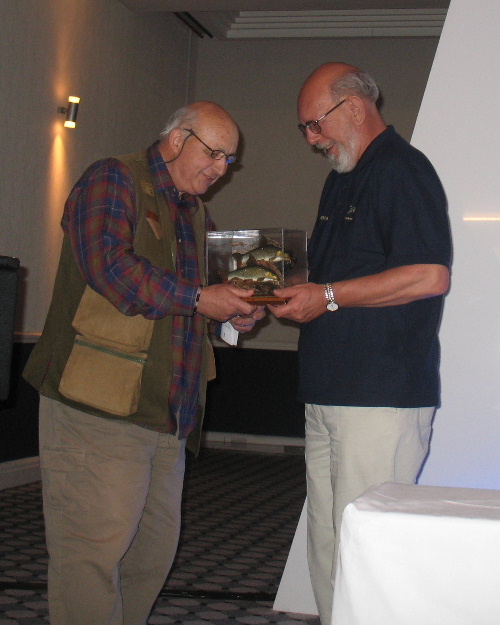 In all the time I've known Mike I've never known him lost for words, this definitely was one such time.
 Well done Mike and very well deserved!
The raffle followed and many happy people went away with some excellent prizes.
I then stood up to close the Show and to thank everyone for making it such an enjoyable day and especially to Will Golightly and his team who had worked tirelessly to put on the excellent event.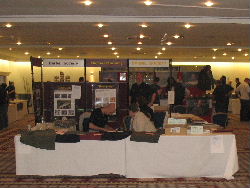 What was especially pleasing was the response from some of those who have never been to a Barbel Society Show before, they all said how much they enjoyed the variety of stands and speakers and the superb organisation. When you've been to every single one it's easy to lose sight of the fact that new people see things through clearer eyes. But it was just as pleasing to see so many old faces, many going back to ABE days, loyal guys whose continued support is so greatly appreciated.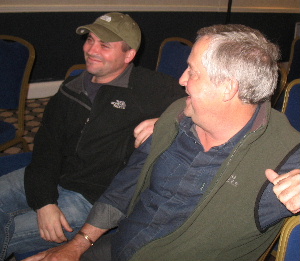 As I drove back to Enfield with Fred and Brian listening to the rest of Fred's comedy routine which I've heard a thousand times, but still cracks me up everytime, I thought to myself,  The Barbel Society is a pretty good place to be!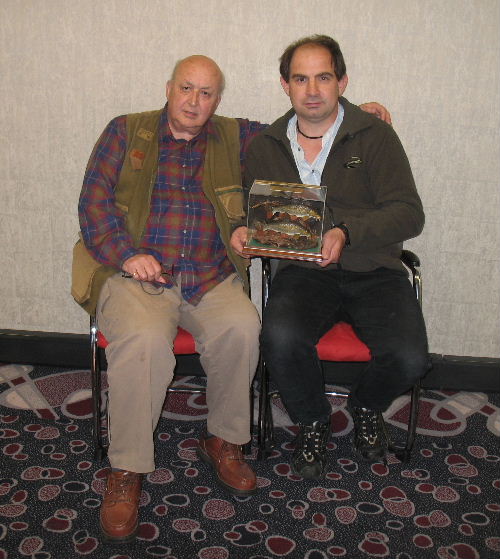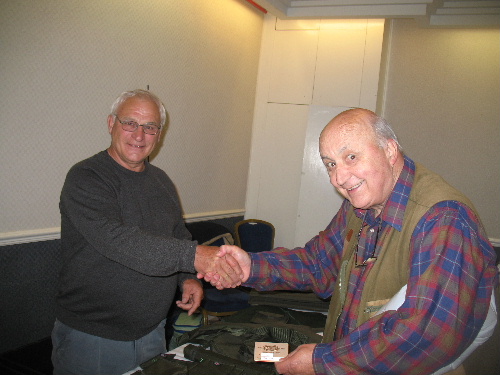 FOOTBALL!
Well Spurs finally made it with a great win at Eastlands! Have to say that Harry has done a brilliant job to take Tottenham into the European topflight for the first time since 1962.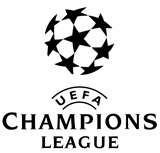 I was actually there the last time Spurs played in the European Cup. The semi final it was and we came so very close to reaching the final on a special night nearly fifty years ago.
Here's a nostalgic clip to get the old memory going if you too were there at the Lane on that night!
Commiserations to all you Fulham fans especially my old mate Fred. Had a fantastic run and I really thought they were going to hold out for penalties. Be proud, you came very close and made lots of friends.
Its My Life……………….Its now or never…….!
Soon be party time in our household, with the big six O looming I'm starting to get in the mood!
Eldest daughter is coming back from Australia and we're all meeting up at The O2 for some serious rocking.

Love Bon Jovi, seen them countless times and have a head full of memories. Hyde Park where it went on for ever, Milton Keynes when it took hours to get out of the town, Coventry, Huddersfield, Wembley for Chris Tarrants gig, The first show at the O2 right at the front, Wembley Stadium, Sydney in a private box……………..the list goes on, so bring it on one more time!
Final Thoughts………..
At last the election hoo ha is all over. Have to say I was getting worried there for a minute, even enquired about one way tickets to Sydney!
The thought that Mandelson was doing his utmost to engineer something so cynical made my blood pressure hit the roof, Brown fell for it, and The Prince of Darkness very nearly succeeded in his plan to maintain his rule of this country. Thankfully there are still some left in the Labour party with a degree of integrity, so sanity prevailed.
We'll just have to see what the future holds now, as long as it means Mandelson and Campbell are consigned to the darkest corner of the darkest vaults in history, can't say I'm too bothered!
Signing off with another separated at birth and a song especially for the new married couple!
See you soon.
Steve.