Stop Moaning and Start Fishing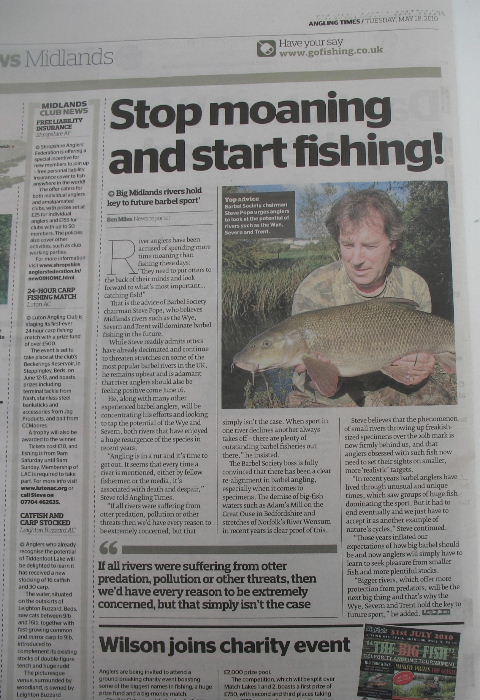 Had this short feature in Angling Times last week, the title says it all!
The gist of the article is to put a more upbeat point of view across rather than the doom and gloom which seems to be rather prevalent at the moment. If we're not careful we could end up with a self-fulfilling prophecy and that is madness!
We barbel anglers will shortly be out on the rivers once again searching for the fish that gives us so much pleasure. Now as confidence is a key ingredient for consistent success, it's no good at all approaching a new season in pessimistic mood!
As I said in the article I'm well aware that some rivers have suffered quite badly with regard to diminishing barbel stocks and lack of recruitment, there are a number of reasons for the downturn and it may take some time for them to recover.
However, there are other rivers where barbel fishing has improved considerably in recent times, the Trent and Wye being good examples.
We've been very fortunate indeed to live through a unique period in barbel fishing history and expectations have been inflated somewhat by the incredible weight increases that took place. If you fished for barbel twenty years ago you would be well aware that a double was a fish of the season back then and if you were lucky enough to land a few you were elevated to god like status. In some areas now, expectations will have to be more in keeping with those days.
So keep positive, I definitely will, and I fully expect to land my share from the Severn, Teme, Kennet and Wye. I'll certainly be sharing my successes and failures on here with you.
****
Abbey Cross Angling Society – Post War to New Millennium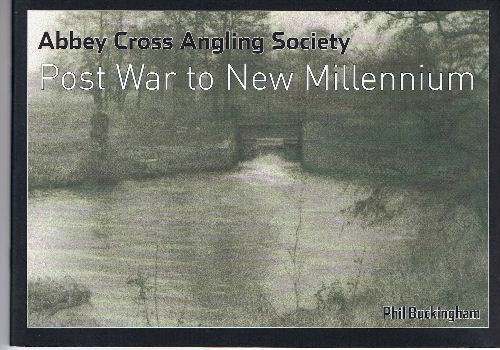 My good friend Phil Buckingham has recently sent me a copy of the book he has put together celebrating the history of the Abbey Cross Angling Society.
For anyone who has fished in the Hertfordshire area it is a wonderful read, as it is for anyone interested in seeing how a fishing club has grown from humble beginnings to become a very successful organisation.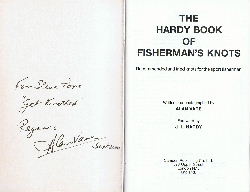 Phil has obviously put in a lot of work researching the past sixty four years and he has unearthed a store of interesting anecdotes to delight and inform. There can't be that many clubs that have helped out towards exhuming a deceased member's body to ensure it was buried in the right place!
Dick Walker was a member and there are some interesting stories about his days in the Abbey Cross. One particular tale caught my eye because it involved a name I recognised, Alan Vare. Ten years or so ago at a charity auction Alan and his pal Ron won a couple of days fishing with me on the Severn .
We had a great time together and I received a lovely
letter from Alan a few days after along with a booklet he had written.  Alan was a very modest chap who made no mention of his angling career which I later found out had been rather special. Sadly, Alan passed away not long after but seeing his name in Phil's book brought the memories of a really nice man back to me. Just shows what a small world the fishing one really is.
Well done Phil, I didn't realise how many really big barbel and chub you've had since our Lower Severn days! Awesome catches and Nathan as well, you taught him well.  Here's looking forward to you moving up here soon so that we can grab some  fishing time together once again, this time on the Wye!
It's Only Rock and Roll……………………..          
Great to see the Rolling Stones back at number one with Exile on Main Street!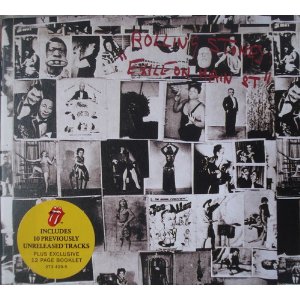 The TV film was excellent and I really hope they decide to hit the road again. I've seen them so many times and have a head full of memories from the sixties right up to the modern day. One of the best was at the Shepherds Bush Empire a few years ago, I was right at the front in a heaving mass of humanity waiting for what seemed an eternity, they were very late hitting the stage but when they did it was one of the most electrifying experiences I have ever witnessed. Mick Jagger is simply something else.
Not long ago I found myself in the lift at Heathrow with Jade Jagger, I desperately wanted to say something but just couldn't speak and thats not like me at all! I simply gave a knowing smile.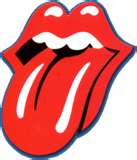 While the Stones keep rocking, us baby boomers can stay forever young, so don't stop  jumpin', Mr. Flash!
You got it dude!
Well, Crystal and Lee certainly have on American Idol, these two have come through to the final and they are definitely the best of the bunch.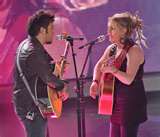 Crystal is truly special and I fully expect her to be a major international star whether she wins or not. Lee is very good but not sure that he will make it outside of America.
He did sing one of my all time favourite songs on last weeks show and as this is my blog as Big Bad Bob says, I don't need a better excuse to put up this clip, mama told me………………………..
Out of the Land of Shadows and Darkness…………..
We were returning towards the morning light. The last episode of Ashes to Ashes was simply brilliant.
Along with Life on Mars this show will go down in TV drama history as one of the best ever.
So they were all dead all along, can't say I sussed it, not until near the end anyway!
 If police men and women end up in Limbo having to decide whether to take the lift or have a last drink in the Railway Arms, where I wonder do all the fisherfolk go?!

And who I wonder would be our equivalent of DCI Gene Hunt? The guardian angel of Frost, Morse, Regan et al. Or to be more precise Charon the boatman, transferrer of souls across the River Styx.
Perhaps that's yet another role for Big Bad Bob?
And who would be Winston,? And here's one, who is Keats?……………….don't tempt me please!
Who Pays The Ferryman……………?
I can safely say that ninety nine point nine percent of the people I've met in the fishing world these past thirty years have all been smashing people.
That point one percent, the one in a thousand, cuts a lonely and sad figure. But though tiny in number they can and do make a disproportionate noise   and this creates the illusion that they are part of some great army. They do their level best at times to make life difficult for me.
Whether as in the past,  using the Internet in a dubious anonymous form as though they are all knowing, or more worrying, concerning themselves far too much with what goes on in my life…………………..barbel stalkers, I call them!
Unbelievable I know, this is fishing after all, not matters of national security, but there you go. Now't as strange as folk, someone used to say.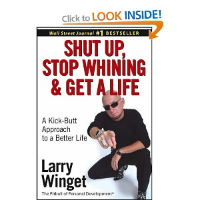 My only message to them is get a life, or failing that, seek some assistance from the DCI…………………………….!
Love this man!

Jose Mourinho, a man who knows his place, a winner through and through. Thought he was brilliant in the final and fully expect him to do it all over again if he goes to Madrid.
What's Occurin'?
Quite a bit over the next few weeks.
Back down to London to meet up with our daughter who is back from Australia for a month. Off to the O2 to see Bon Jovi which will be a great night out. Big birthday bash as well. Looking forward to getting hold of a copy of this DVD to relive the experience!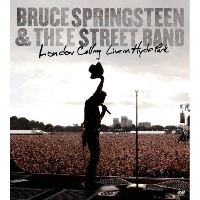 My biggest life pleasure these days is when the immediate family is all together, it's not so easy now, so whenever the opportunity presents itself I grab it with both hands!
My good friend Simon, the guy who put this site together , is just about to experience the joys of fatherhood for the first time, it could well be today (Tuesday)!
My sincere best wishes go to Simon and Dawn as they embark on the magical journey which lasts forever.
I'm off to Middlewich to talk at Gav Johnson's Barbel Society Regional Meeting on the tenth. I'm really looking forward to this because its Gav's night. He has been a Society stalwart and has the respect of everyone I know and this is his last meeting as organiser. Come along and give him your support and I'll do my best to make it a great evening!
The Barbel Society North West Region
Invites all anglers to an evening with:
Steve Pope
A Fisherman's Story
at
The Boars Head Hotel
Kinderton St.
Middlewich
Cheshire
CW10 0JE
Thursday 10th  June 2010
Doors open 7pm. for 7.30pm. Start.
The Barbel Society:      Swim Wild Swim Free.
For more details or directions contact
Gav Johnson at gwjohnson@hotmail.co.uk
**************
Not long to go now till the start of the season and like I said right at the beginning I'm full of optimism!
Will be starting off on my doorstep on the Upper Severn with my good pal Rich Frampton and I'm confident we have it worked out to put a few of the elusive barbel on the bank. Fingers crossed.
The weather has been fantastic up here these past few days.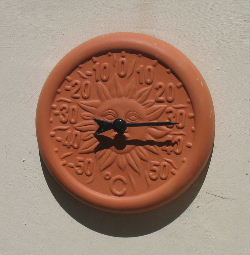 Would be nice if the forecaster's had it right for once and this really is a taster for the months to come. Makes living here every bit as enjoyable as the beach at Manly!
Bye for now, from the cottage on the hill.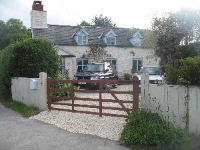 Steve. 
News Update!!!!
It's a beautiful baby girl for Simon and Dawn!
Just received the text, Megan Amie Asbury has now arrived safe and well and everyone is doing fine!
Many, many congratulations to the couple, Simon is one of the nicest guys you will ever meet and the gift of a daughter is a treasure to behold!
The very best of wishes to you both…………….and Megan as well!
Steve.