I  know Bob mentioned this in his most recent blog but it can't be repeated enough in my book so here's another reminder to make sure you don't forget to renew  your license. Your old one has just run out on March 31st.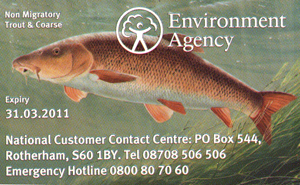 Really nice barbel pic on the front this time around so it would be more than a tad embarrassing for any barbel angler who only fishes the rivers to forget this time. As Bob said don't be an April Fool, get your license now!
****
Well spring is officially here, the lambs are hopping around in the fields all around and the daffodils are in bloom, despite all our problems the UK is still a marvellous place to be at this time of the year.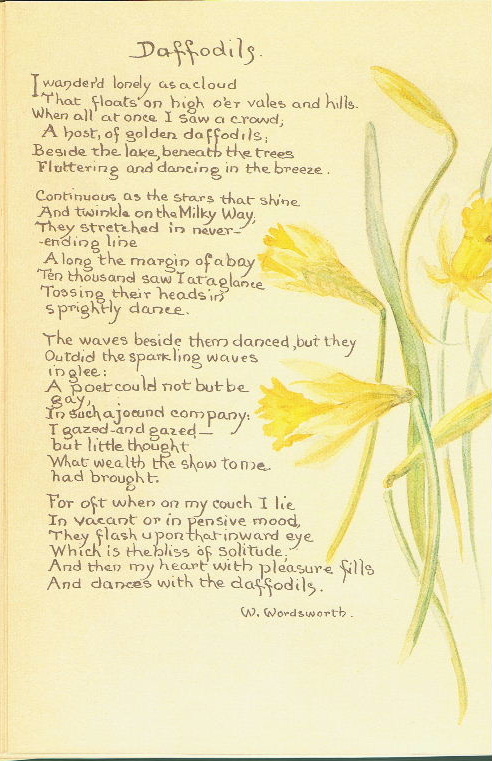 Can't put it better than old Willy so thought I'd put one of his best loved poems up on here, makes a change from the rock music and shows I'm in touch with my more cultured side!
And just to prove it here's another well known one from that South London poet, Robert Browning, with an intro from the Bard himself!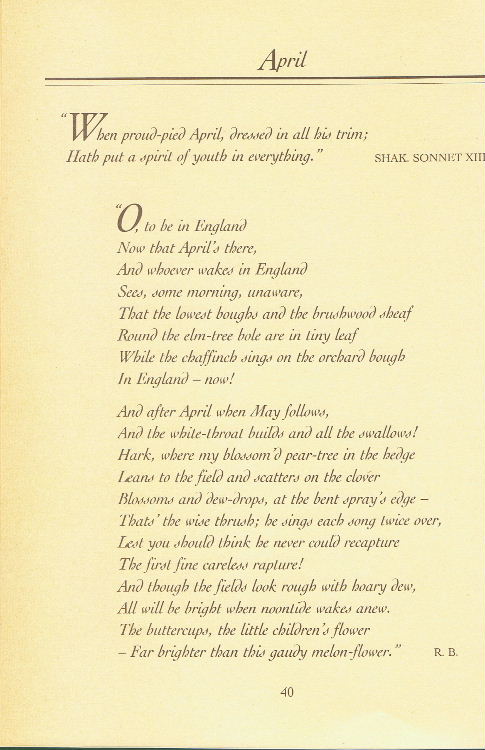 ****
Finding myself watching a bit too much TV of late but hey, there are are two or three cracking programmes being shown that could easily slip under the radar if you haven't heard about them.
Each of them has made me feel rather inadequate as they focus on human challenge and adventure.
The first is aired on Sunday evenings and it's titled Tropic of Cancer. Now I know a little about this from school days, not just the fact that it is the title of a novel that caused outrage back in those days, I can still recall some of my geography!
Anyway the presenter is a guy called Simon Reeve and he has charisma in bucketloads, a real superstar in the making.
This fella is young, 37,  and he's from London and after reading up on him he's crammed a heck of a lot into his years. Twelve years ago he wrote a book called The New Jackals, in it he predicted apocolyptic attacks on the West, so he's good at looking in the crystal ball as well, I need to check that one out because I missed it first time around.
A bona fide  adventurer who is destined for big things, check him out.
The next programme is titled The Man Who Cycled The Americas and goes out on Tuesday nights, again on the Beeb.
The man in question is a Scot by the name of Mark Beaumont, he is completely mad having already cycled around the world in 194 days!
On this trip he is travelling from Alaska, down the Rockies, across the Andes finishing up in Argentina.
Here's a clip;
Like the other programme this one too is unmissable.
The third features Eddie Izzard. Now I have to say from the off that I'm not a huge fan, along with the likes of Ricky Gervais his humour seems to go right past me and is not my cup of tea at all. However his amazing feat of running 43 marathons in 51 days has changed my perception of the man. I may not laugh at his jokes but I'll sure as hell offer my absolute respect to the man on his physical endeavour for Sport Relief. He raised well over a million pounds and for someone like me who struggles to run to a swim the thought of running over a thousand mind miles is simply mind blowing.
These programmes at least show that TV is not all about Eastenders and Alan Carr and although the three main players must be totally bonkers I have to say if they were barbel anglers they would put on one heck of a presentation!
****
I made a visit to the Barbel Society fishery on the River Teme where I met up with Peter Reading, Pete Marshall, Rich Frampton and Pete Giles of the E.A.
It was especially pleasing to see the regrowth and regeneration following on from the work carried out a year ago.
Here are a few pictures taken as we walked the length of the fishery.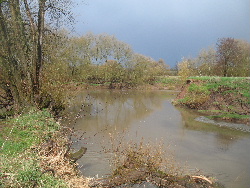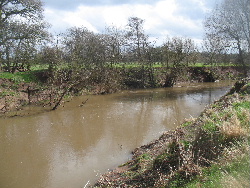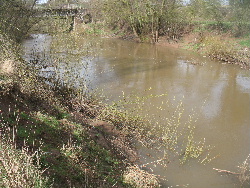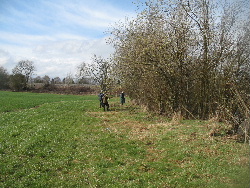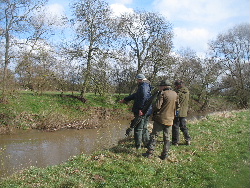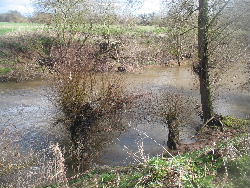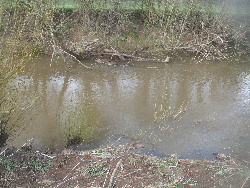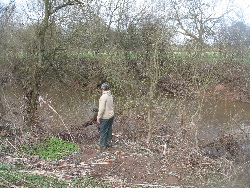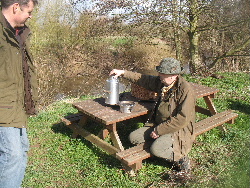 We left Pete with his kettle and headed off to the carvery for a decent mid afternoon lunch and then Rich and myself set off for Ludlow where we met up with a few other lads for a meet in the Charlton Arms to talk barbel until closing time! A very pleasant day in good company.
****
I know I mentioned it last time around but now it's all official and so I want to offer my warmest congratulations to my eldest and youngest daughters who have both now become engaged.

What with my 60th as well, the next twelve months are looking like party time which is fine by me! Just as long as the DJ knows what songs to play.
Talking of congratulations, they are also due to my great mate Fred Crouch who is just about to celebrate his Golden Wedding Anniversary!

Sincere congratulations and best wishes to Fred and Pat and best wishes for many more happy years together!
****
That's it for now, Easter is just around the corner and I'm looking forward to taking it nice 'n easy at home with my family while keeping well away from the chocolate.

And don't forget Summertime is here although you'd be hard pressed to believe it, the temperatures up here are set to fall once again, but I'll end with another reminder and thats to put your clocks forward!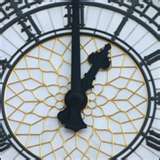 Bye for now.
Steve