Outside's the rain, the driving snow
I can hear the wild wind blowing
Turn out the light, bolt the door
I ain't going out there no more
The Boss puts it so much better than I can, suffice to say the weather up here as the year draws to its inevitable close is bloomin' awful!
There is a real sense of déjà vu as I type this and look back through the pages of my diary and at the pictures that depict a similar snow covered scene little more than eleven months ago. Seems we can go years without seeing any then all of a sudden the white overcoat is everywhere. Snowed in at the start of the year, just the same at the end and not a lot of summer sun in between!
Some say it's a sign of the times we live in, global warming and any other apocalyptic excuse; I tend to see it all as something cyclical. Why we struggle to grasp a concept that has been around since time began always amazes me. Unless it was last week, last year or sometime in our lifespan we just can't seem to accept it!
A cycle can encompass many, many years and this is relevant in a fishing context as well.
The title of this piece says an end of year update when in reality it's really the end of the first decade of this millennium. Perhaps I'll sit down and write a full blown article on that very topic if I can find time, I'm only just coming to the tidying up stage for a similar article chronicling the Barbel Society titled Then and Now so I know how time consuming accurate historical articles can be.
I'll just stick with the past year for now!
Looking back over these past twelve months it appears to me that 2009 will be best remembered from a historical point of view for one main event.
The Inauguration of President Obama truly was a significant moment in time and for those of us who remember the America of the early sixties it's a remarkable turnaround in less than fifty years.

Only time will tell on the actual impact this will really have, but none the less it was a historic moment.
On our side of the pond politics will be remembered for a substantially less auspicious event.
We really should not have been that surprised when the expenses scandal broke, to expect more from our leaders would show a great depth of naivety. As the years roll by respect for politicians of all persuasions diminishes rapidly, perhaps never to return. We are crying out for strong, compassionate leadership but at this moment in time there is no one out there who fits the bill. As I half jokingly said before, if the election doesn't give a result that this country of ours deserves then Down Under it will be for me. My eldest daughter is already an Aussie citizen and it would not take a great leap of faith on my part to find that bigger chunks of my life take place in New South Wales!
Sticking with the Aussie connection and to reaffirm my own patriotism it was great to see our cricketers regain the Ashes. As with the last series over here, once again cricket kept me enthralled all through the summer and its good to see the team keeping it going this week against The Proteas!
Just hope they can hold it all together to give the Aussies a good whipping in their own back yard in less than a years time!
On the music front it was a very sad evening sat watching TV as the news of Michael Jackson's death came in.
I wasn't a huge fan but fully appreciate the impact he made on the generations brought up on his music, he laid the soundtrack for their lives.

I can recall taking my three daughters to his show at Wembley stadium many years ago, when he was in his prime, he was a supreme entertainer.
For me though I have to say the passing of Elvis and John Lennon had far greater impact, just an age thing I suppose.
This past year has been great if like me you are a massive Springsteen fan. Infact this past decade really has been Boss Time if you know the fan speak!
A brilliant new album, Working on a Dream at the start of the year, then a Superbowl half time appearance and then another tour on the back of the one he did last year culminating here with a brilliant Glastonbury performance.

This man is older than me and I get totally knackered just watching him on stage, how he has managed to tour pretty much non stop for two years putting on three hour shows is beyond my comprehension, I just wish I could plug in and charge up a small fraction of his energy!

I did manage to get to the Hyde Park show which took place about twenty hours after he came off the Pyramid Stage, and like all Bruce shows it was awesome.
On the Barbel Society front the Barbel Show back in May was a terrific affair, Hugh Miles showing why he is the premier filmmaker, Bob Roberts showing how he has become one of the very best fishing entertainers and lots, lots more. For me, being able to make presentations to two of my genuine hero's, Fred Crouch and Dave Steuart, were moments to be cherished. Be sure not to miss next year's event.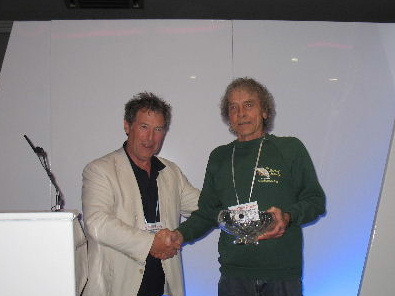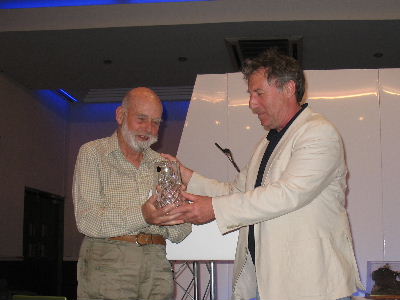 I was very pleased to see a local region take shape in Ludlow and it gave me the opportunity to meet up with an old friend, Lol Breakspear who as you can see has been contributing to this site.
The Research and Conservation Auction has just raised another significant amount that allows this side of the Society to flourish.
With a number of new initiatives and a strong commitment to the future from every single member, the coming year will be another exciting one for the Barbel Society, make sure you get onboard!
On the personal fishing front it was an interesting year.
Catching some good fish and witnessing a number of twelve pound fish has convinced me that the River Severn will soon be recognised once again as one of the top-flight barbel rivers.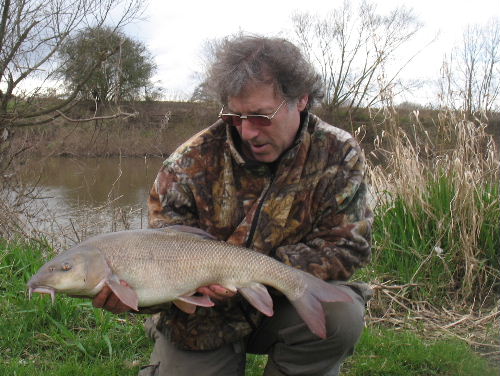 There is much talk of doom and gloom all over the country where catches have taken a tumble. All sorts of reasons are put forward but I have to say I don't fully accept that things are that bad. Sure certain rivers at certain venues have suffered losses, but that isn't the case everywhere and as anglers we have to accept that we don't understand it all.
I can remember when an electro survey took place on a then local river that showed up far more fish than anyone expected and the anglers on the river were very experienced and thought they knew the venue well!
It just tells me that we can never know it all and nature will always come back to give us a timely reminder.
The stretch of the Kennet I fish has produced some nice fish but for long periods it has been painfully low which hasn't helped the angler or the fish population. I hope matters are resolved well before next summer.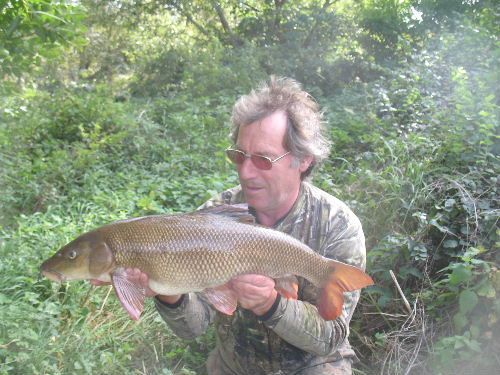 I've enjoyed some lovely days in the company of guests and friends and the looks on their faces while holding on as a barbel tears off have been priceless, a joy to behold, and I'm looking forward to lots more action packed days during the coming summer.
Seeing the fruits of Bob and Stu's labour when a copy of their DVD arrived in the post was another highlight, if you haven't already seen it then visit the Shop part of the site to check out how to contact Bob and obtain a copy. You won't be disappointed.
Catching up on the riverbank with my long lost cousin was massive and I've written about it in the December issue of Coarse Angling Today. If you missed out on the magazine, shame on you! But you can catch up, as it will shortly be in the Articles section on here.
The very first month of this decade brought me great sadness when my much loved mum passed away suddenly, I miss her and the shock still lives with me ten years later.
I couldn't have thought back then that a decade later I would be writing this publicly on my own website, amazing how life moves on at such a rapid pace.
In 2019 if I'm still around perhaps this will be coming to you from Down Under, perhaps technology will have moved on at such a pace that this will all be old hat, who knows, but in the words of one of my favourite anthems and with one eye on a summer visit to the O2;
And I ain't gonna be just a face in the crowd
You're gonna hear my voice when I shout it out loudIt's my life
It's now or never
I ain't gonna live forever
I just wanna live while I'm alive(It's my life)
My heart is like an open highway
Like Frankie said, "I did it my way"
I just wanna live while I'm alive
'Cause it's my life
Love that song, love Bon Jovi!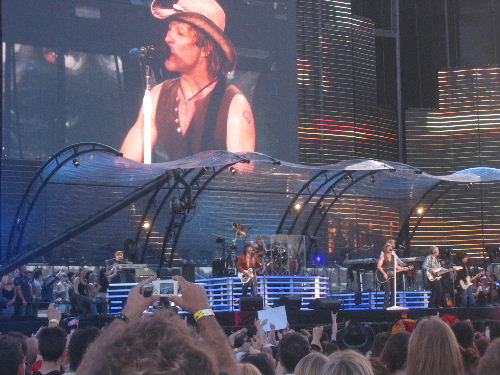 Well that's it for this year; I'll be back in a couple of days with a new update
detailing my hopes and aspirations for 2010.
I'll sign off by wishing everyone a happy, healthy and prosperous New Year and leave you with the immortal words;
Should old acquaintance be forgot,
and never brought to mind?
Should old acquaintance be forgot,
and old lang syne ?
For auld lang syne, my dear,
for auld lang syne,
we'll take a cup of kindness yet,
for auld lang syne.
And surely you'll buy your pint cup !
and surely I'll buy mine !
And we'll take a cup o' kindness yet,
for auld lang syne
See you in 2010!