As I sit here typing this update thoughts of catching barbel are but a distant memory, winter has hit us all a bit too hard and a bit too early. Time to catch up with all the things I've put off while spending time on the riverbank, that place we would all rather be!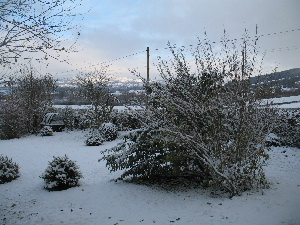 Looking out of the window across to Corndon Hill the white covered fields paint a pretty vista but I have to say I can be doing without this, looks like the cold spell is going to stick around as well so its off to London next week for me to sample the annual delight of the Winter Wonderland in Hyde Park. Will be my first real taste of Christmas so far, up here in the hills it can quite easily pass you by.
***
FISHING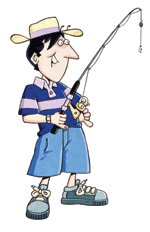 Bit of a misnomer really, should be headed No Fishing! Haven't wet a line for three weeks and it's not looking too promising for the next three weeks.
Mind you once water temperatures stabilise the slightest increase can easily trigger a feeding spell. It all depends how bad you want it.
In years gone by I would not worry about staying out on the coldest of days or nights in search of perhaps one bite, these days I'm a little more sensible!
For the next couple of months or so water temperature is vital, all the information to hand, and years and years of experience gained by many barbel anglers tells us this is so.
But it is a mistake to think you have to wait for a magic figure to be reached before setting out with any confidence. An increase of one degree from a low of say 40 degrees fahrenheit is often enough, as long as the low temperature has been stable for a week or so.
The biggest catch of barbel I've ever had came in those sort of temperatures, the barbel were tightly shoaled and had not been fished for for weeks and boy they were hungry.
Maggots did the trick then and they would be my choice of bait in any similar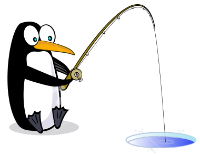 situation.
My thoughts have been wandering to the excellent chub and grayling fishing that is on my doorstep and while checking upper Severn venues I've come across a stretch that has just become available between Pool Quay and Melverley and I will definitely be giving it a go for the barbel. The place goes by the wonderful name of Llandrinio, hope it's full of barbel!
Reasonably close to home and likely to be more productive than the Welshpool stretch I would have thought.
***
WRITING
Since the last update I've been busy writing a couple of articles, hopefully these will see the light of day early in the new year in one of the monthly magazines.
Josh, if you're reading this I will keep you informed as to when one of them is being published!
The other I'll keep under wraps for a bit.
The next issue of Total Coarse Fishing is out in the next week or so and I believe there is an article based on the trip I had to the Wye with Dr. Paul Garner in it. We had a really good time just above Hereford, caught lots of barbel and could have caught a lot more. If you're thinking about a trip next summer then it could be worth checking out. Don't forget I'm running Guided Days in that area next year.
***
THE BARBEL SOCIETY
This years Research and Conservation Auction ,which is under way as I type, has been really inspiring to watch.
Taking everything into account the support from those donating the Lots and those who are now bidding is truly magnificent.
And there is still a long way to go!
This is now firmly in place as an annual fixture in the Barbel Society calendar and is a way for every member to feel part of the research and conservation works we undertake.
This involvement has meant that the Barbel Society has made strong links with the Environment Agency, Natural England and the various River Trusts.
You simply do not achieve that over night and it is something we can all be proud of.
We are very fortunate to have someone like Pete Reading heading this part of the Society, not only is he one of the very best barbel anglers out there, conservation work is his real passion and through the Barbel Society along with fellow memebers who share this enthusiasm we are able to make a real impact.
Its all too easy to forget that the Barbel Society Handling Code came from this same desire to put something good back into the fishing world, and never forget the huge impact the Society had in ensuring the close season on rivers was retained.
If you think I'm going on a bit, then too right!
I'm very proud of what the Barbel Society has and will continue to achieve, if you want to be part of a dynamic organisation join us now, its just become a lot easier!

Go to the Barbel Society site and you can sign up using the Paypal facility right now! HERE
 While you are ther you really should check THIS out as well.
 It really is a superb read and details much of the conservation work the Barbel Society is involved with.
Apart from Research and Conservation, the Barbel Society is rather good at putting on a show!
Our annual weekend at the Hinckley Island Hotel is yet another date the barbel world looks forward to.
NEXT YEAR'S BARBEL SHOW
Work is well under way to ensure 2011's show is one not to miss so put this date in your diary and keep looking in on the Barbel Society website for details and how to get your tickets!
SUNDAY JUNE 5th 2011
Its always worth coming up on the Saturday and joining everyone in the bar at this superb venue
Anyone who is anyone in the barbel fishing world is there and they are all very friendly, make sure you don't miss out.
I'll be sure to see you there.
 ***
DINSMORE BAIT DROPPER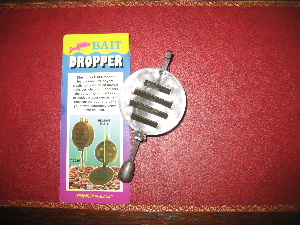 It was a sad day for all those barbel anglers who loved their Thamesley droppers when production ceased. Unless of course they are fortunate to have a good reserve in their tackle shed.Until now that is, because this dropper from the Dinsmore stable is as close as you will ever get to the black plastic original.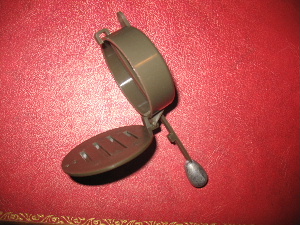 This dropper takes around 14 loads to deposit a pint so fits very nicely between the small and medium types I previously described in the baitdropping article.
For maggot and caster fishing close in it will become my first choice. You can expect to pay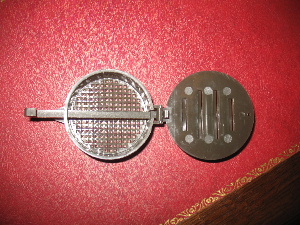 around £4-50 which is pretty competitive.
The door hinge is reminiscent of the Fox type but looks more secure.
If casting these out into midriver you may want to use a length of braid to attach the door to the body as a safety margin. For close work there really is no need.
So a great little dropper, ask you local tackle shop to get some in.
***
BOB'S BLOG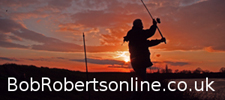 I'm going to give my mate Bob Roberts yet another plug for his Blog.
A good number of anglers are writing regular blogs on the web but none in my opinion come anywhere near the standard Bob has set. Some think they can do humour, not sure they actually can. Some try to do controversy, they often fall well short of the mark. Some come over in a way that seems on the surface to be all sweetness and light when the reality is something altogether different.
Bob just does things his way which as I said is way in front of most of those I've read anyway.
So I'm awarding Bob Roberts the honour of Top Blogger!

***
READING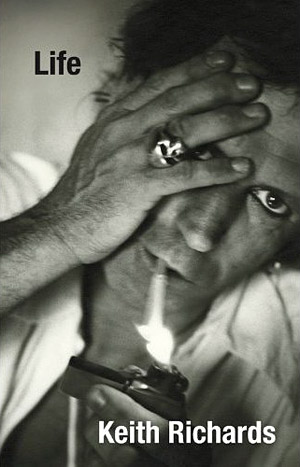 This book turned up in the post unexpectedly a few days ago, my youngest daughter Katie used Amazon to surprise us with a present of the one on the left for me and Tony Blair's book for my wife.
I'll no doubt get around to reading the Blair story but the wild man of rock is far more interesting!
I've only read the early childhood chapter so far and I'm amazed how much of it he can remember!
We all know that it is a modern day wonder that ole Keef is still here, let alone writing and playing, I know I would struggle to recall conversations with my grandpa!
Mind you, I'm well aware that artistic license ccomes into play but have to say its shaping up to be a great read.
***
TV
If like me you are a fan of shows like The Apprentice, I'm a Celebrity and Strictly then the Arctic conditions aren't quite so bad to tolerate, this year all of these programmes plus X Factor are showing in the lead up to Christmas.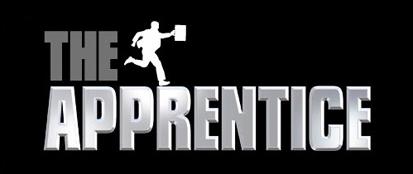 Always liked this one, possibly something to do with the fact that I used to see Lord Sugar practically every day of the week as I drove around Chigwell and North London.  Think he has a soft spot for Chris, we know he doesn't really take to power women!
I just take it for a bit of good fun, sit around the log burner and spend an hour lost in total escapism, I know most of these type of shows are set up but I don't really care. As long as I have a few laughs that's good enough for me.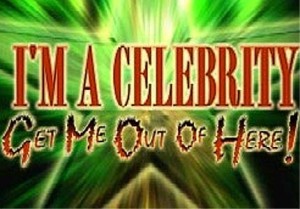 I've always enjoyed this one as well! Must be really sad, but hey it gives me loads of laughs and I'm easily pleased!
This series is proving to be one of the best yet, Shaun Ryder aka………no I mustn't, is great value and Stacey is good fun, so too is Dom. Ant and Dec always make me smile and this is their best showcase by far. Once again I just take this as light entertainment, nothing too heavy and that's fine by me.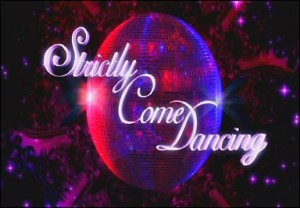 Now Strictly is another matter, I simnply love this programme and I don't give a flying hoot how much stick I have to endure for admitting that!
Bruce cracks me up, his jokes are reminiscent of the sort Mr. Barbel would tell as we drove thousands of miles around the country. The dancers, well the female ones…………enough said or I'll be in trouble!
Once again this year is turning out to be one of the very best, love Anton and Wid but I've a feeling Pamela Stephenson could win it, if not her then its any one of three.
Best Saturday night TV entertainment there is if you are stuck indoors.

Now X Factor is a different proposition because it really does take itself seriously, and I have to say along with most other real music lovers that isn't possible to do. Now I know Leonna was good but she is an exception. Simon Cowell has just become too smug and I have to say I simply cannot abide Cheryl Cole.
So perhaps Wagner really will win this year, much in the way Rage in the Machine did it last, Mr. Cowell needs to know he cannot have it all his own way. Doubt he's at all bothered, the money will still keep rolling in.
And finally we come to the Fishing programme's on the box.
Once again they keep me entertained, I don't go looking too deep and the Extreme Fishing episode with Robson Green in Cuba I thought was excellent.
I agree almost word for word with what Angling Times' Steve Partner writes HERE, he's spot on in my opinion.
***
FACEBOOK

A bit of fun and I'm surprised at all the faces from the past who keep turning up. For my part the main purpose is to direct people here, I make no bones about it. If it's your thing I'm pretty easy to find on there and I could do with some more friends!
The Barbel Society is also on Facebook as well, once again the aim being to make contact with people, let them know what the Society is about and hopefully get them to join.
***
DYNAMITE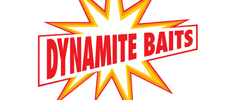 Dynamite have recently revamped their website, it is now far more active, its worth checking out.
A lot of interesting developments going on with the biggest bait company after being bought by Rapala. I'm pleased to be involved with this excellent company, albeit as part of the specialist team, and am excited about the future developments.
***
FOOTBALL
It's a good time to be a Spurs supporter, Harry has done an excellent job and with the likes of Bale, Modric, Van der Vaart and lennon we really do have a formidable line up. Whether we can go all the way in the Champions League is another story but you never know.
The victory over Arsenal was quite something, brought back memories of a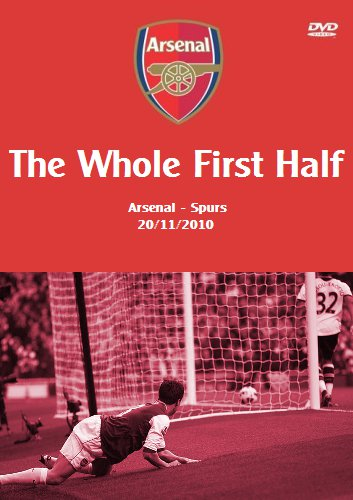 five goal drubbing we gave them back in the eighties, now we just have to do the same to United, City and Chelsea!
The picture on the right made me smile when I opened up the email from my brother. As I said good times for us Tottenham boys.
Now as there is a break from the European games, who is able to cast their mind back to Wednesday May 23rd, 1984? There was only one place to be that evening and I was there, up in the West Stand watching Spurs win the EUFA Cup. The night Tony Parks, the stand in keeper for Ray Clemence saved the last penalty and sent us all into total delirium! Happy days and let's hope, more to come!
What a night, here's another picture to bring back the memories and who knows, perhaps it's the big one in a few months time?!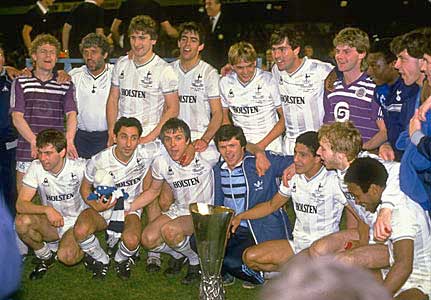 Hope we keep it going by knocking over Liverpool this afternoon, we should do!
***
CRICKET
It's going to be nailbiting stuff listening to and watching this Ashes series from Down Under.
As I write this it almost looked like the first test was all over but Strauss and Cookie have turned it around and there's a long way to go in this set of five.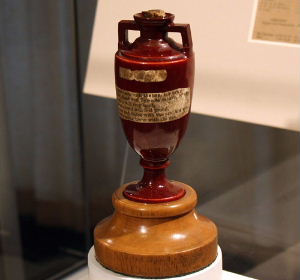 Perhaps we can set the world on fire at the Second test venue, the Adelaide Oval, last time out we struggled, we may need a little of that 1932 spirit if you know what I mean!
I'm going to keep the faith, but my head says that you never under estimate the Aussies in their own backyard and bear in mind that Ricky Ponting will be sent packing to heaven knows where, here probably, if he doesn't win back the little urn.
Get on that rollercaster and have a good supply of Quells handy, I think we are going to need them!
 *** 
IT REALLY IS A SMALL WORLD!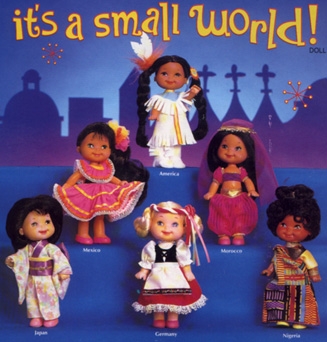 Now this really is a nice little story.
You may recall I mentioned the Broadwater Angling Club in the article I wrote recently. This club was based in Tottenham, very close to where I lived at the time.
I mentioned the fact that the guys who were in the team who fished the LAA Challenge Shield matches were the creme de la creme, the topboys. I used to see them when I went to Charlie Rew's, the local tackle shop, for my pint of maggots.
Well, a little while ago I received an email enquiry for a couple of days guiding next summer, I made contact and had a good chat to see what we could arrange and left it at that.
A few days later, I received a call from the same chap, he said he was sure he knew me from somewhere way back.
I started to worry, what part of my past does this man know about!!
Well, it transpired he lived in Tottenham in the early sixties, he lived really close to the tackle shop, in the same road as a number of my school chums……………………………….it turned out he used to be the captain of the Broadwater Team!!
Absolutely incredible.
Now I have to say I'm more than looking forward to our days together next year, the stories that will be told will open up the door to my childhood fishing days once more.
A small world?  There really is no hiding place.
***
THE FUTURE?…………………….WELL NEXT YEAR AT LEAST!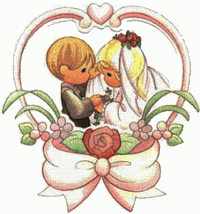 Next year promises to be one of the busiest and best on the immediate family front. My youngest daughter Katie is getting married in July and we are all really looking forward to that.
The wedding venue is simply stunning and I know this will be the fairytale day she truly desires.
In May I will become a Grandpa for the very first time. My eldest daughter Keeley, who lives in Sydney, is expecting her first child and we are all very excited at the prospect.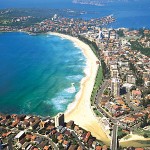 I was expecting to be out in Oz this winter but this change in events has meant that it will be next winter before I get a chance.
Now if our grandchild is a boy, the thought of fishing with him around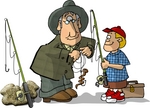 Sydney Harbour would be awesome, something to look forward to in my real old age, we'll have to wait and see.
***
TO END…..
I'm going to finish up by saying this.
If you are thinking about joining a barbel fishing organisation it's worth knowing this.
Peter Stone was one of the greatest specialist angler's that there has ever been. Along with Fred J. Taylor and Dick Walker he paved the way for all that followed.
During the last few years of his life I got to know him, he was one of my schoolboy heroes.
Peter was the first President of the Barbel Society, he loved it.
If it was good enough for him, it was certainly good enough for me and I'll guarantee it will be good enough for you.
You do not achieve that sort of gravitas overnight, it has to be earned. The Barbel Society has in its fifteen years of existence earned that respect.
So join the Barbel Society today where you will be with hundreds more who have discovered real life and friendship for themselves. 
All the very best,
STEVE