I made a decision during the summer of 2017, truth be known I made it long before then but I'm the kind of guy who hangs on till the very end.
I'm talking about my caravan on the Severn which after almost twenty years I have now given up.
This article though is about the fishing the ownership of that home afforded me, many hundreds of hours, many hundreds of fish all caught on the lower Severn just above Carrington Bridge literally from my own back garden. I have to say it rather spoiled me.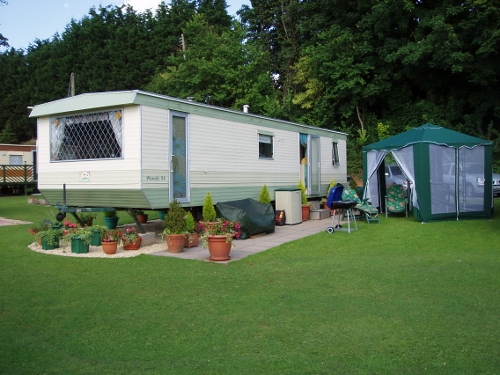 As you can see it was a bit more than a fishing caravan, from the outset I decided to keep it really nice and made sure that just one of the three bedrooms was used to store fishing tackle and the bait was always kept outside!
In the early days my daughter would come up to stay and she would get on with her revising, that worked well because she passed all her exams with Grade A's!
My missus enjoyed it as well and it allowed us to explore the area especially the Malverns.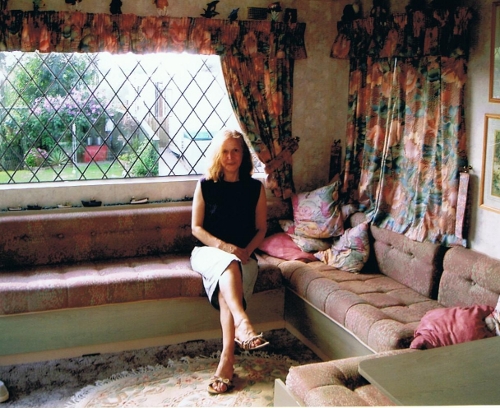 But its main purpose was to give me a base for the fabulous barbel fishing that I had enjoyed throughout the preceding five years or so. I had been fortunate enough to land a couple of really big fish together with a really fabulous multiple catch and that had cemented my relationship with the lower Severn.
This caravan wasn't the first for me, I had previously had a share in a tiny tourer that we had placed on the Riverside site near Clevelode. My partners in grime were Fred Crouch and Mike Ball and we enjoyed some fun times fishing on that site but the caravan was a bit of a state and lowered the tone and so our days were numbered!
The opportunity arose to buy one on the Ketch caravan park and I took it.
Now my knowledge of the relatively small stretch of river that came with the caravan was limited, I knew there were barbel and big ones too but I also knew that being on the eastern side of the river most of the features would be on the far bank and casting out a long distance isn't my style.
Gordon Scott, a founder member of the Barbel Society and the then editor was a regular on the stretch , he enjoyed caravanning and would often pitch up on this site. Like me though he really wanted a more permanent base and he eventually bought a static right next to mine, we had some good times especially when Fred came up to join us!
Gordon caught his biggest ever barbel from this venue and I weighed it and took the pictures, it came in at 12lb 15oz and no matter how much I tried we couldn't get that extra ounce!
It haunts me to this day because Gordon sadly passed away and didn't get to enjoy the great days that followed. Mike Ball bought Gordon's 'van and so the fishing mates on site connection carried on for a while.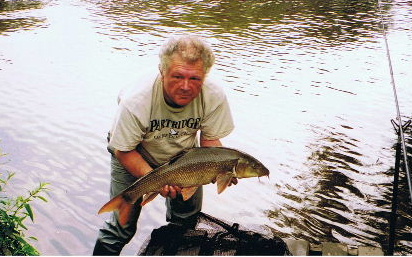 The accessible fishing amounts to about 200 yards or so with designated swims with steps cut out leading down to either a pallet platform or a small flat area. So a dozen or more swims, over the years I fished them all but obviously had my particular favourites. In the early years there was substantial tree cover but being a caravan site that cover eventually became less and less as the views from the decked out first row of caravans took priority. This did in fact cause a lot of problems because the branches ended up in the swims and what was already a snaggy area became even more so!
The depth throughout is pretty uniform, a gentle slope to the middle boat channel ( 12ft) with the shelf being pronounced on the far bank. The main flow is also on the far side because the Teme confluence is no more than  100 yards from the top site boundary and that keeps the push on the western bank. When the river rises it is particularly noticeable.
Basically that meant bringing the barbel over to my side was essential and that was achieved by introducing large quantities of hemp via the big baitdropper.
So let's go back in time to June 15th 1998 when I found myself in the bar of the Ketch pub with Lawrence Breakspear, Des Taylor and Barry Norris, we had all decided to give the Severn a go on opening day. Fishing wise it wasn't the best but we had one heck of a good time!
I often remind Des of the picture I should have taken early in the morning when I checked to see how he was getting on – there he was fast asleep in the back of his Volvo Estate, wellington boots with feet inside teetering on the brink of the tailgate , needless to say the barbel hadn't played ball or more likely they just weren't there !
Back in those early days my standard approach was corn or maggot feeder during daylight, a good sized piece of meat from  dusk through till dawn. Hemp was considered an absolute must to attract the barbel and keep them in the swim because this is a big river and apart from the holding swims the barbel would move about.
I didn't fish on the site water very much in my first year as I was still drawn to the areas further downstream but Gordon and Mike caught a few doubles so my interest was growing.
The following season I had a bit of an epiphany – a defining moment.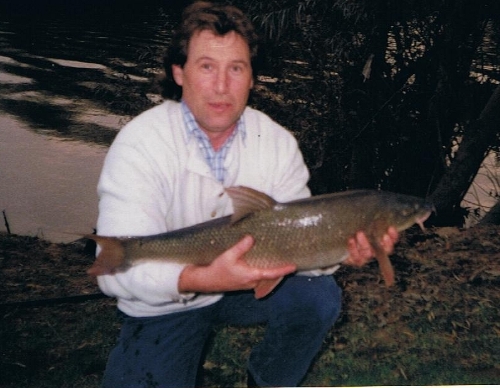 While walking along the river I stopped to chat to a young lad I hadn't seen before, he told me he had caught a few and sure enough his rod top pulled over as we spoke. He brought the barbel to the net in the kind of fashion that confirmed he was not exaggerating as many of the holiday anglers have a tendency to do.  What really did intrigue me was the fact he was using a trout pellet as bait. Now you may be wondering what's so special about that well twenty years ago you couldn't go into a tackle shop and buy pellets, they were only available in the animal feed type of establishment and no one I knew was using the bait.
This was the first time I had seen a pellet used for barbel, as I said previously we were into meat, maggots and corn. I know boilies were being used on other rivers but I was yet to go down that road.
Back home in Essex I made it a priority to source some of these pellets which I duly did and then immediately set off up the motorway back to the caravan.
My first three short sessions on the site stretch produced three doubles , the first of which you see above and you can also note that I was in such a hurry to start fishing I didn't even change into the proper gear!
During the course of the next three seasons I caught plenty of barbel including multiple catches but the big doubles seemed few and far between. I even brought Matt Hayes down to have a go which pleased all the fishermen on the site and their wives as well!
Method feeders became the in thing for a while, not sophisticated but very efficient.
But I was looking for a method which would sort the bigger fish out , I could have gone for the big meat technique which my good friend Lol Breakspear had so successfully developed but as I was part of the Dynamite Team I decided to opt for the boilie approach incorporating two 15 0r 18mm boilies on the hair.
This proved to be a good move, as the bigger barbel started to appear more regularly.
One memorable afternoon I had a ten, eleven and twelve in three consecutive casts and also lost two good fish in what was an explosive sixty minutes!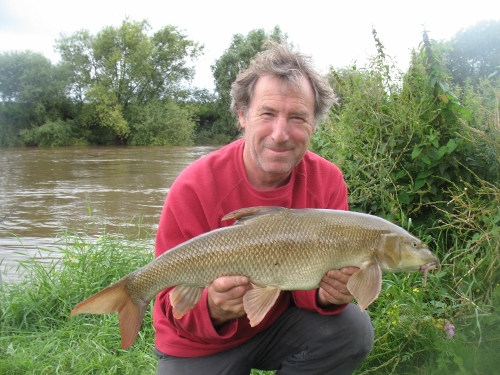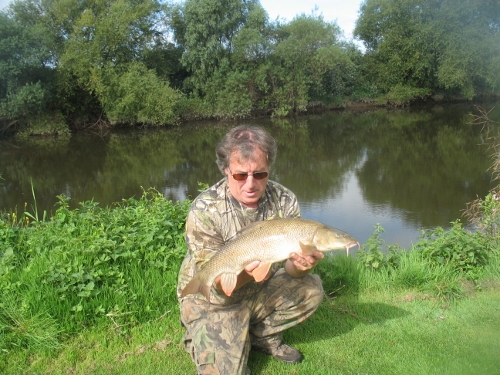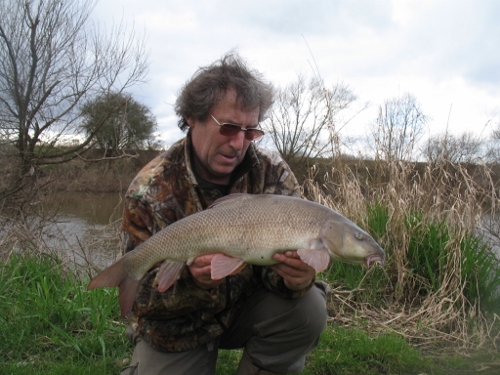 But to highlight how erratic barbel fishing can be here on one mrning I experienced a double hook up at 8am , managed to get both fish in each about nine pounds and that was it, not another bite for the whole day!
The only thing that I expected was the unexpected and that is probably the main reason I have been attracted to the lower Severn for so long.
In 2005 my good friend and brilliant lower Severn barbel angler Mike Burden passed away. Along with many others I attended his memorial service and then went back to the caravan vowing to catch a barbel for Mike. Just before midnight the reel started to spin, a barbel had picked up the double boilie bait and after a titanic tussle I had a very large fish in the net. The scales gave a weight of 14lb 11 oz, my biggest Severn barbel and one that I will never forget.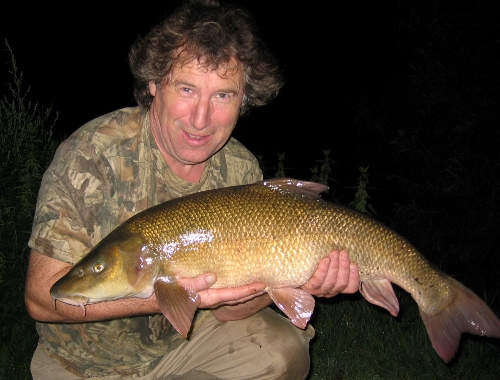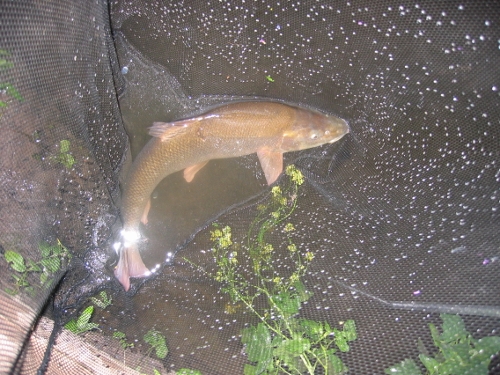 From 2006 my fishing trips to the caravan became less frequent as I had found the Kennet to be more productive and the following year saw us move from Essex to Mid Wales so the caravan stopped being used as a holiday home and became more of a stop off on route backwards and forwards from London to Wales.
What has been very noticeable on this river and every lower Severn barbel angler knows this is that an increase in water level almost always means you are more likely to catch. Bear in mind that the season on the site is relatively short ( Easter through till the beginning of November) and what I'm talking about here is summer and autumn rain.
Mind you to throw a spanner in the works I'll never forget one hot summers afternoon when the river was as low as it gets and the barbel decided to go on a feeding frenzy. Basically everyone caught which equated to about fifteen barbel including doubles in what really was a mad couple of hours. I only ever experienced this once and I have absolutely no idea why it happened! Thats fishing for you.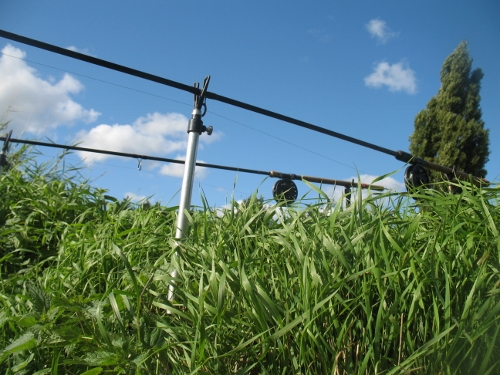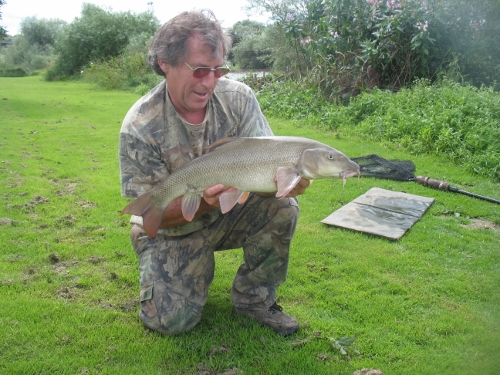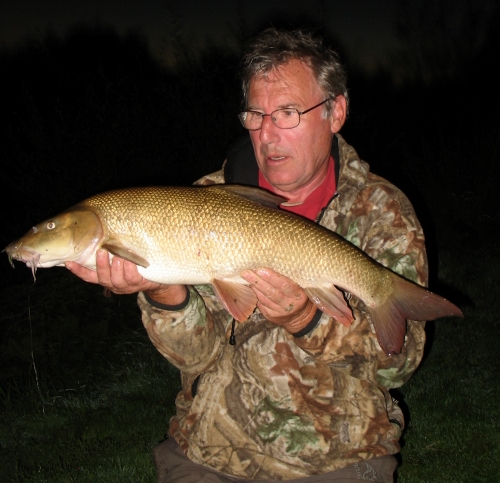 Over the next three years I didn't spend a great deal of time at the caravan, avaeraging about ten sessions per season and subsequently the results weren't great, blanks were more common and it was only when I caught conditions right, extra water, that I managed to catch. I was beginning to wonder whether it was still a worthwhile proposition but although the annual cost was creeping up I stuck with it.
Fishing on a caravan park is unlike anything else, there are rules you have to obey and then of course you want to maintain good relations with all the others who had statics and only a handful were serious anglers.
Its been hard at times especially with regard to barbel welfare, some of the things I've witnessed you would  had to have seen to believe.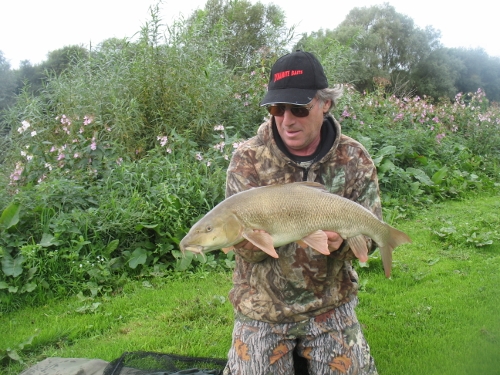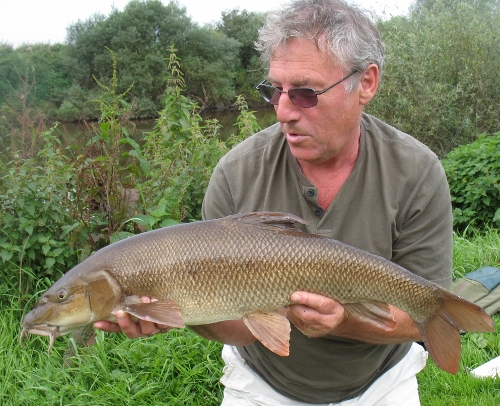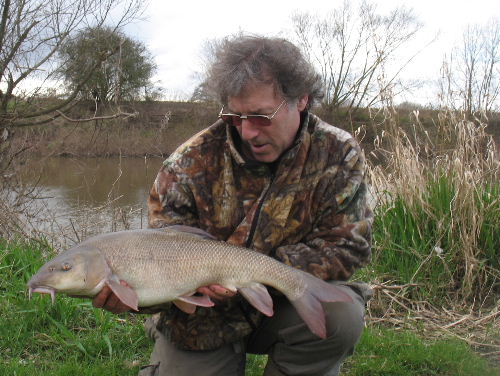 I have seen people running along the bank holding a barbel to show their other halves who would have been sitting outside their caravan one hundred yards away.
I've seen others with big fish on the top of the bank kept out of the water for far too long.
I've actually netted twelve pound barbel using a landing net more suited to catching minnows!
The list goes on, all part of the scene when you have decent sized fish at this type of venue.
I learnt straight away that it was a big mistake to go in all guns blazing, the softly softly approach was by far the way to go. Most of the anglers just were not aware and when I showed them the Handling Code they became very interested.
Over the past twenty years I have helped a good number of anglers and it was hugely satisfying when you would see them again the following year and they had upgraded tackle and taken onboard advice.
One such person was Welsh Ron, a lovely old fella who I would chat to for hours and he would tell me all about life as a coal miner in the days of the strike. He may have picked up some fishing tips from me but I certainly picked up life lessons from Ron which had a profound effect.
When you spend a long period of time in one place you get to know the people and I've been lucky to meet some real characters. The sad part is that many are not with us anymore because caravan parks tend to attract the older generation. There was always a degree of trepidation when the season opened and you became aware of who hadn't returned.
As the title says, memories made………………………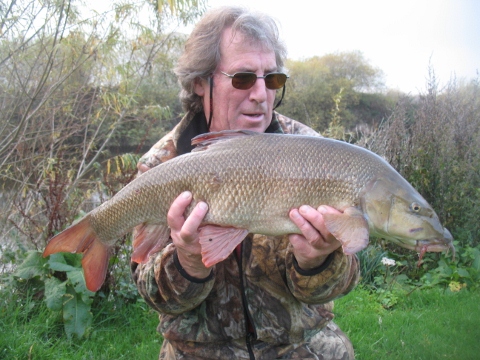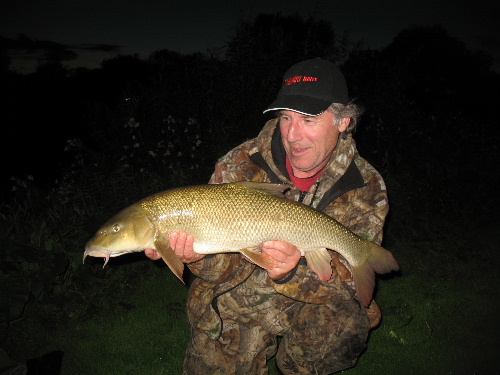 Although my guiding days were very much focused on the Kennet I did arrange a few on the site and enjoyed some memorable times.
There was Dave who had never caught a barbel and he had four, three of which were doubles!
Matt and James, two experienced carp guys who did well on their first visit but returned a year later and didn't get a bite!
There was Manuel, the Spanish gardener who caught far more than his boss and kept me in hysterics while I made sure he didn't fall into the river which was bank high!
Paul tried hard to get his double but missed out by ounces but we eventually put that right on the Kennet.
Long hours with no activity at all because thats the nature of this particular beast. The rewards can be great but the river is far from easy but you have to stick with it.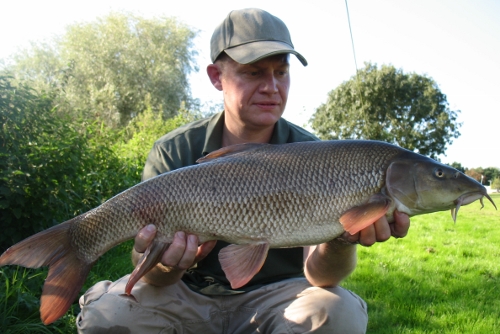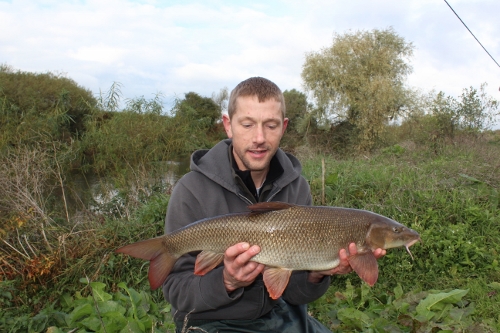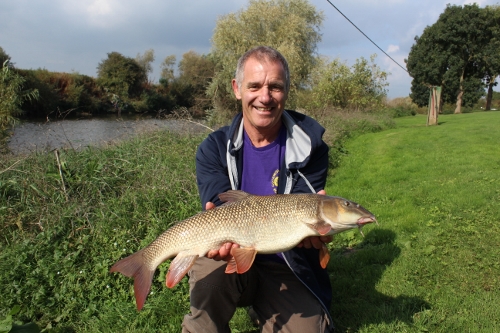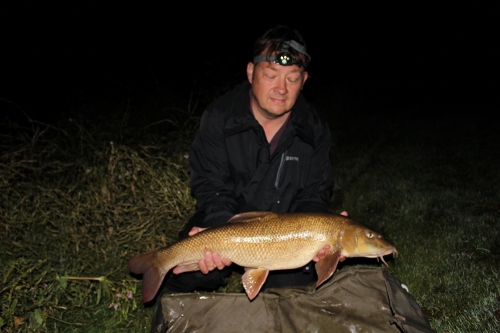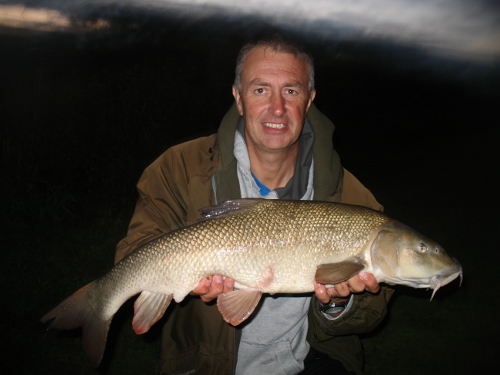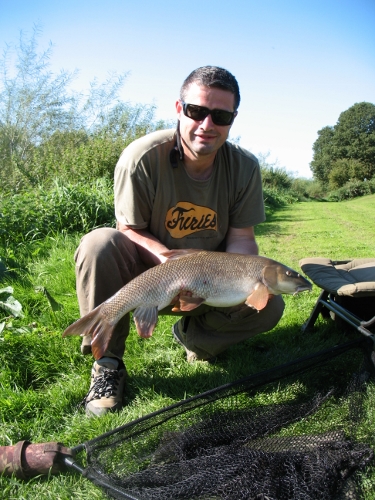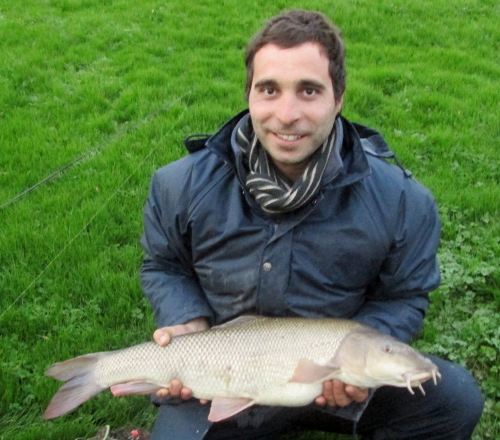 September 2012 and Matt Rand joined me for a couple of days and we put together a nice feature for Anglers Mail.
Matt was then the Marketing man for Dynamite Baits, a company I have had a long association with.
My abiding memory of our session was turning around and seeing Matt covered head to toe in mud, he had fallen in!!
Matt really wanted a barbel and was fishing the next swim, he had a take and in his excitement he toppled over as he jumped out of his seat and literally dived into the shallow water and very silty bottom!
To make matters worse he was attached to a chub – no barbel!
Top bloke is Matt and I really hope I get the chance to fish with him again.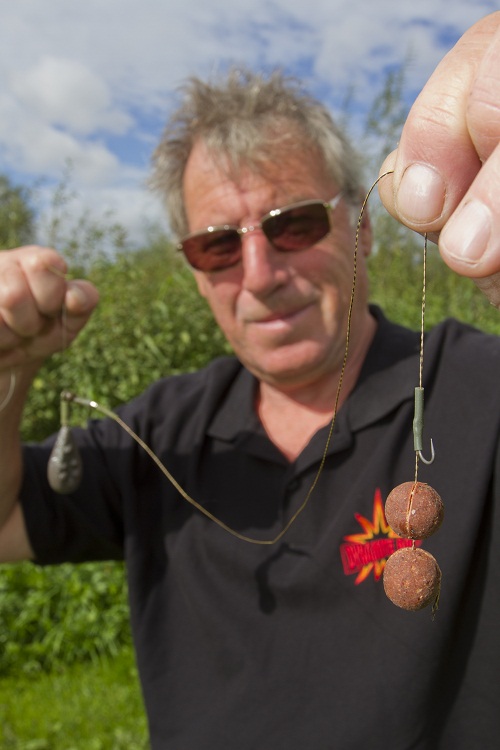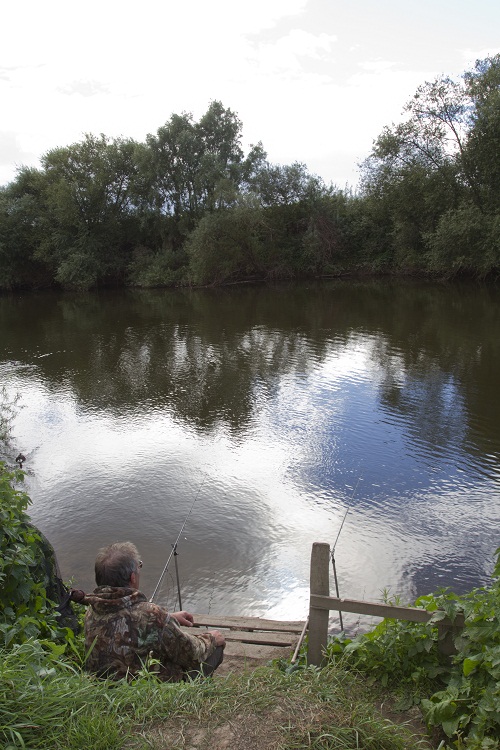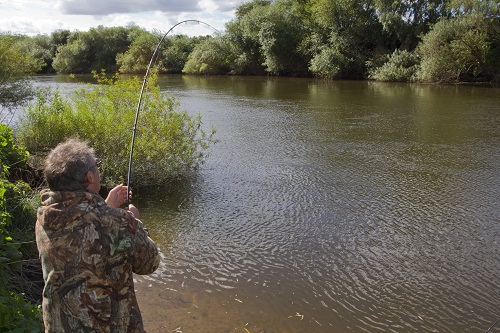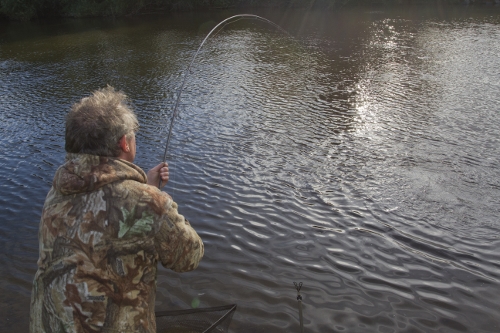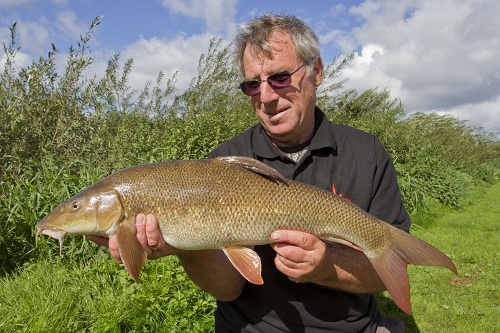 My last session in 2012 was in November before I headed off to Australia, and I became acquainted with a celebrity – Keith the seal!
It was quite amazing because this creature swam towards me and I thought it was going to join me on the bank, if it had though Keith would have missed out on all the publicity that surrounded his or I should say her venture up stream.
Five minutes after this meeting across the river I landed a double figure barbel, not quite sure what that says!!
I didn't fish on the site at all during 2013, the River Wye had become my place to go and it was much the same the following year with just one session that produced a ten pound barbel which has turned out to be my last from the venue because I haven't fished there since.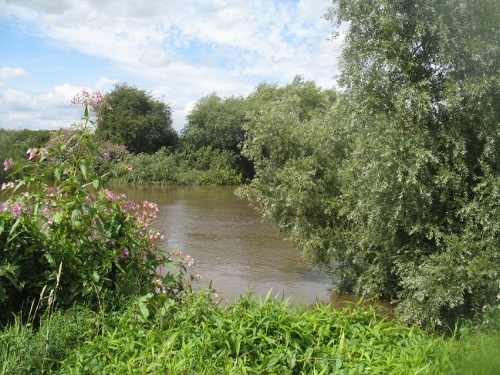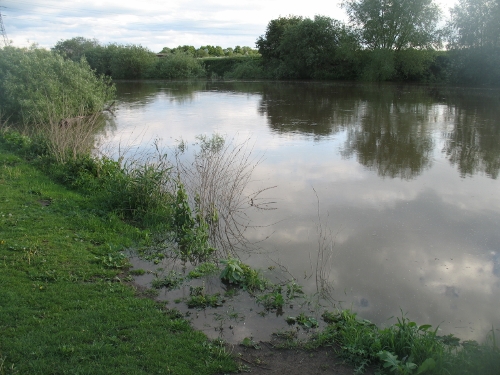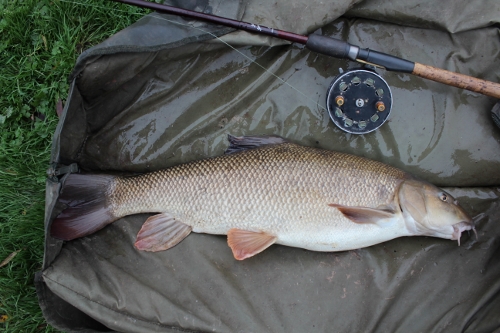 So that's it, almost twenty years, getting on for 200 sessions, hundreds of barbel and a good helping of doubles and my personal best Severn barbel – happy times indeed.
Life moves on, I will miss it but I'll still be fishing downstream fully expecting to catch a double.
If you have a touring caravan give it a go here, on its day it can produce great results and you have the Carvery right next door.
I'll be calling in for my roast dinner whenever I'm in the area.
Steve