2022
Committee
President;  Dave Steuart
Hon Vice Presidents; John Found, Dave Mason
Chairman; Steve Pope
Secretary; Martin Wilson
Treasurer; Martin Wilson
Membership; Graeme Roberts
R and C; Open
Events Co-ordinator; Andy Degville
Fisheries; Julian Atkins, Stephen Hodges
BF Editor;  Steve Pope
Newsletter Editor; Andy Degville
Juniors; Stu Richardson
Merchandise; Glen Fellows
Website co-ordinator; Simon Asbury
Records Officer; Stu Richardson
Show Organiser – Chris Jones
Ambassadors
Des Taylor
John Bailey
Ade Kiddel
Dr Paul Garner
Phil Smith
Dr Andy Orme
Regions
Fisheries
Sutton, River Trent
Normanton, River Trent
Pixham, River Severn.
Shows
Twenty fifth Conference at Telford, Speakers included Terry Theobold, Mark Barrow, Steve Pope, Tpny Gibson, Des Taylor, Julian Barnes, Dave Harrell, Ian Potts
Membership
Approx 500
Subscription
£25
Magazine
Barbel Fisher 53 was issued in the summer.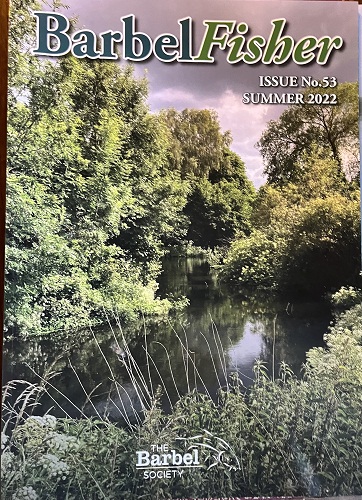 Barbel Fisher 54 was issued in the winter.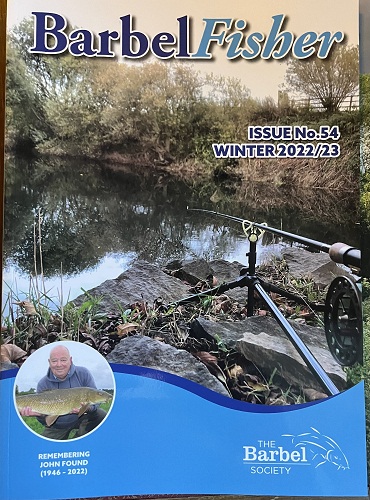 Newsletter
Digital
R and C
Continued monitoring of phosphate levels and dissolved oxygen on fisheries.
Campaigns
Continued monitoring on pollution and predation
Awards
Fred Crouch Award to Glen Fellows
Miscellaneous
Tony Miles and Trefpr West in Hall of Fame
Hall of Fame established
Left Anglig Trust
Regular committee zoom meetings
AGM on zoom
John Found died.