2019
Committee
President;  Dave Steuart
Hon Vice Presidents; John Found, Phil Buckingham, Dave Mason
Chairman; Steve Pope
Secretary;  Chris Childs
Treasurer; Martin Wilson, Grazy Roberts
Membership;Keith Grace
R and C;
Regional Co-ordinator;  Andy Degville
Fisheries;  Jon Preen
BF Editor;  Steve Pope
Newsletter Editor; Andy Degville
Juniors;
Merchandise;Glen Fellows
Website co-ordinator; Simon Asbury
Executive Officer; Phil Buckingham; Lawrence Breakspear
Records Officer; Rob Swindells, Ray Kent
Show Organiser – Mark Dutton
Ambassadors
Des Taylor
John Bailey
Ade Kiddell
Dr Paul Garner
Dr Andy Orme
Phil Smith
Regions
The Regional set up was changed.
Fisheries
Sutton, River Trent
Pixham, River Severn.
Shows
Twenty fourth Conference at Telford, Speakers included Paul Garner, Phil Smith, John Costello, Bob James, John Bailey.
Membership
575
Subscription
£29
Magazine
Barbel Fisher 47 was issued in the summer.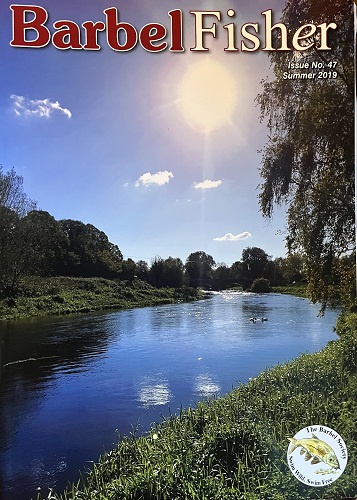 Barbel Fisher 48 was issued in the winter.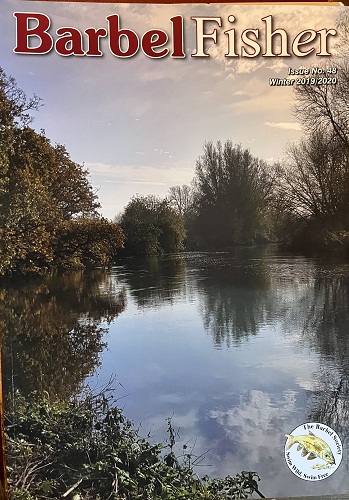 Newsletter
Move towards Digital
R and C
Ongoing
Campaigns
Ongoing
Awards
Fred Crouch Award to Chris Jones
Miscellaneous
Hall of Fame introduced