2018
Committee
President;  Dave Steuart
Hon Vice Presidents; John Found, Phil Buckingham, Dave Mason, Marsh Pratley
Chairman; Steve Pope
Secretary;  Chris Childs
Treasurer;  Grazy Roberts
Membership; Keith Grace
R and C;
Events Co-ordinator;  Andy Degville
Fisheries;  Jon Preen
BF Editor;  Steve Pope, Chris Jones
Newsletter Editor; Andy Degville
Juniors;
Merchandise; Glen Fellows
Website co-ordinator; Simon Asbury
Executive Officer;  Lawrence Breakspear
Records Officer; Stu Richardson
Show Organiser –
Ambassadors
Des Taylor
John Bailey
Dr Andy Orme
Phil Smith
Ade Kiddell
Dr Paul Garner
Regions
nORTH, sOUTH, mIDLANDS
Fisheries
Sutton, River Trent
Pixham, River Severn.
Kings weir, River Lea – river section. (Agreed arrangement with the Kings Weir Fishery)
River Teme- Bransford
Shows
Twenty third Conference at Wroxall Hotel, Warwickshire, Speakers included Tony Gibson, Dr Paul Garner, Dr Catie Gutman, John Bailey, Dave steuart
Membership
Approx 450
Subscription
£29
Magazine
Barbel Fisher 45 was issued in the summer.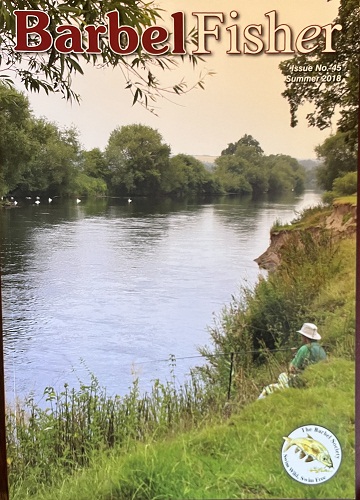 Barbel Fisher 46 was issued in the winter.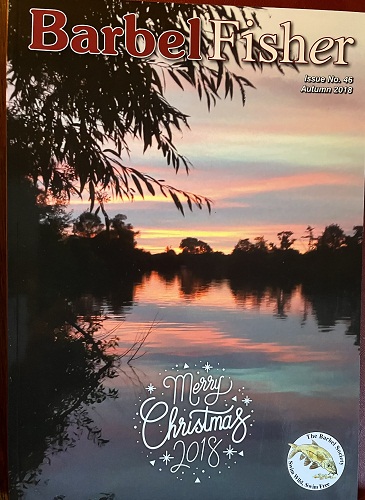 Newsletter
Move towards Digital
R and C auction

R and C online auction number twelve raised £2500 approx
R and C
Support Lea Action Plan
Campaigns
Awards
Fred Crouch Award to Lawrence Breakspear
Other awards discontinued
Miscellaneous
We purchased a special split cane rod to give funds to the Anglers against Cancer Charity.
Rowley Junior Day
The very hot temperatures and no rainfall during the summerled to a cessation of fishing on our fisheries until safe to reopen on EA advice.
The website forum was closed in February.