2017
Committee
President; Peter Wheat, Dave Steuart
Vice President; Dave Steuart
Hon Vice Presidents; John Found, Phil Buckingham, Dave Mason
Chairman; Steve Pope
Secretary; Pete Reading, Chris Childs
Treasurer; Dave Powell, Grazy Roberts
Assistant Secretary; Chris Childs
Membership; Dave and Marilyn Brown, Ian Brooke, Chris Jones
R and C; Pete Reading, Shaun Nurse
Regional Co-ordinator; Bobby Baker, Andy Degville
Fisheries; Lee Wilkes, Jon Preen
BF Editor;  Steve Pope
Newsletter Editor; Andy Degville
Juniors; James Van Gowler
Commercial/Advertising;
Merchandise;
Website co-ordinator; Simon Asbury
Executive Officer; Phil Buckingham; Lawrence Breakspear
Records Officer; Rob Swindells, Ray Kent
European co-ordinator – Christophe Pelhate
Show Organiser – Mark Dutton
Ambassadors
Des Taylor
John Bailey
Regions
The Regional set up was changed.
Fisheries
Bransford Court, River Teme
Sutton, River Trent
Pixham, River Severn.
Kings weir, River Lea – river section. (Agreed arrangement with the Kings Weir Fishery)
Shows
Twenty second Conference at Chesworth Grange, Kenilworth, Speakers included Des Taylor, Dai Gribble, Gary Knowles, Dave Chambers, Paul Floyd, Christophe Pelhate, Angling Trust
We attended the Northern Angling Show.
Membership
575
Subscription
£29
Magazine
Barbel Fisher 43 was issued in the summer.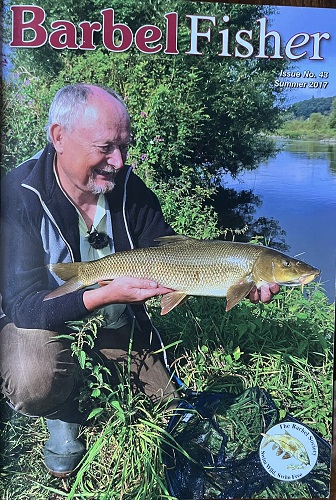 Barbel Fisher 44 was issued in the winter.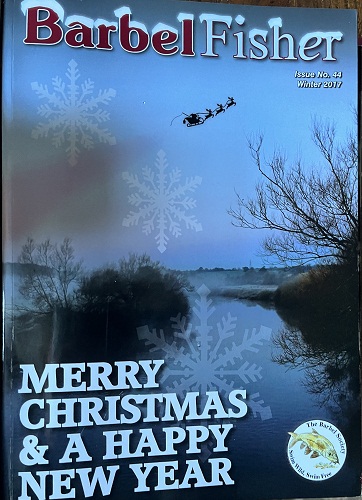 Newsletter
Move towards Digital
R and C auction

In abeyance for one year.
R and C
Redefined our stance on otters.
Joined up with the PAG.
Lower Thame barbel project
Campaigns
Aligned to the Save Powick Weir campaign.
Awards
Gordon Scott Award to Peter Wheat
Fred Crouch Award to Chris Childs
Miscellaneous
Met with the Angling Trust
Fish ins and family days.
European events.