2016
Committee
President; Peter Wheat
Vice President; Dave Steuart
Hon Vice Presidents; John Found, Phil Buckingham, Dave Mason
Chairman; Steve Pope
Secretary; Pete Reading,
Treasurer; Dave Powell
Assistant Secretary; Chris Childs
Membership; Dave and Marilyn Brown,
R and C; Pete Reading
Regional Co-ordinator; Bobby Baker
Fisheries; Lee Wilkes
PR and Marketing; Howard Cooke
BF Editor; Dan Whitelock
Newsletter Editor; Dan Whitelock
Juniors; James Van Gowler
Commercial/Advertising;
Merchandise; Rob Hilton
Website co-ordinator; Simon Asbury
Executive Officer; Phil Buckingham;
Records Officer; Rob Swindells
Regions
Berks/Oxford – Paul Rogers and Roger Rance
Lancs – Jerry Gleeson and Matt Marlow – Speakers included Paul Floyd.
Midshires – Bobby Baker – Bransford Fish in
Staff's – Andy Degville – Speakers included Paul Floyd
Fisheries
Bransford Court, River Teme
Sutton, River Trent
Pixham, River Severn.
Kings weir, River Lea – river section. In conjunction with Kings Weir Fishery.
Shows
Twenty first Conference at Chesworth Grange, Kenilworth May 1st; Lee Swords, Stu Walker, Martin Salter, Terry Theobald, Dom Garnett, Paul Garner.
Membership
533
Subscription
£29
Magazine
Barbel Fisher 41 was issued in the summer.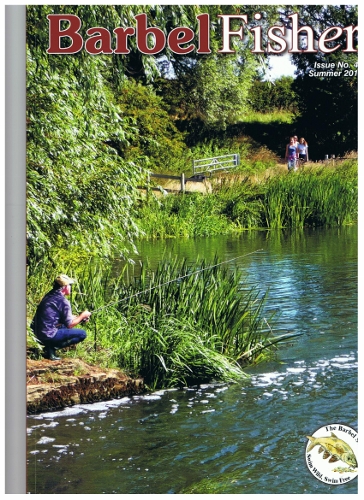 Barbel Fisher 42 was issued in the winter.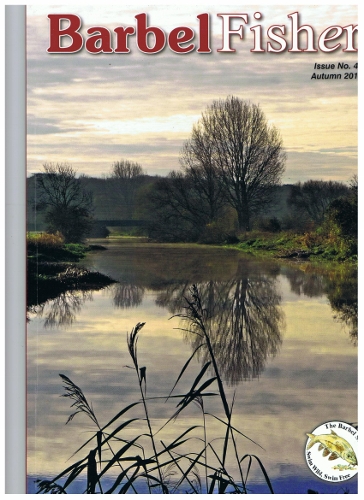 Newsletter
Newsletter 61 was published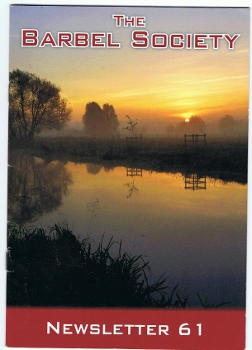 Move to Digital newsletters
Auction
R and C auction number eleven raised £3000 approx.
Midland Fundraiser made £3000 approx.
R and C
Full details of all Rand C work carried out to completion can be found on the Barbel Society website
Awards
Gordon Scott Award to Simon Asbury
Fred Crouch Award to Bobby Baker
Dave Mason Cup to Dave Chambers