2014
Committee
President; Peter Wheat
Vice President; Dave Steuart
Hon Vice Presidents; John Found, Phil Buckingham, Dave Mason
Chairman; Steve Pope
Secretary; Pete Reading
Treasurer; Martin Howell
Assistant Secretary; Gerry Higham
Membership; Dave and Marilyn Brown
R and C; Pete Reading
Regional Co-ordinator; Bobby Baker
Fisheries; Nick Jeffs
PR and Marketing; Howard Cooke
BF Editor; Steve Pope, Rob Hilton
Newsletter Editor; James Van Gowler
Merchandise; Rob Hilton
Website co-ordinator; Simon Asbury
Executive Officers; Phil Buckingham
Records Officer; Dave Mason.
Regions
Berks – Paul Rogers – Speakers included Dave Chambers, Mark Everard, Neil Wayte, Karen Twine, and Pete Reading.
Glos – Andy Holder – Speakers included Martin James
Lancs – Jerry Gleeson  – Speakers included Ade Kiddell, Gary Knowles.
Midshires – Bobby Baker – Speakers included Steve Pope, Des Taylor
Wark's – Chris Mutton – Speakers included Lewis Baldwin and Rob Swindells
Yorkshire –  Pip Mcguire – Speakers included Gary Knowles
Fisheries
Bransford Court, River Teme
Sutton, River Trent
Pixham, River Severn.
Kings weir, River Lea – river section.
Shows
Nineteenth Conference at Chesworth Grange, Kenilworth  May 4th;   John Bailey, Bob Roberts, Paul Witcher, Terry Theobold, Mark Everard.
Membership
550
Subscription
£29
Magazine
Barbel Fisher 37 was issued in the spring.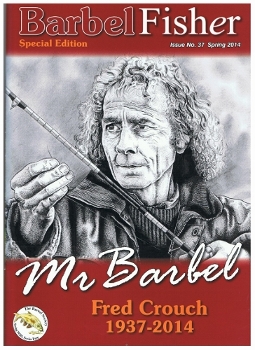 Barbel Fisher 38 was issued in the autumn.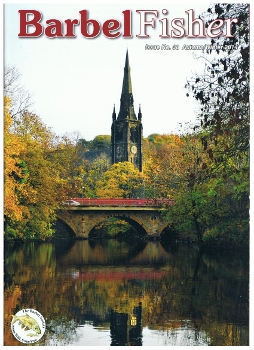 Newsletter
Number 57 was issued in the winter. Twenty eight A5 pages in colour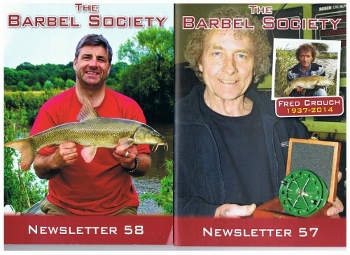 Number 58 was issued in the autumn. Twenty A5 pages in colour
Auction
R and C auction number nine raised £7000
R and C
River Lea stocking.
Spawning Survey
Teme Phd
General Barbel Study Phd
Seniors
Fish ins on Severn, Teme, Kennet and Loddon.
Tributes
A bespoke bench was sited in The Compound on The Royalty Fishery in memory of Fred Crouch
BF 37 became a full tribute to Fred Crouch.
Awards
Gordon Scott Award to Jerry Gleeson
Miscellaneous
The River Record List was purchased by the Society
Fred Crouch passed away.
*******