2013
Committee
President; Fred Crouch
Vice President; Peter Wheat
Chairman; Steve Pope
Secretary; Pete Reading
Treasurer; Martin Howell
Assistant Secretary; Gerry Higham
Membership; Dave and Marilyn Brown
R and C; Pete Reading
Regional Co-ordinator; Rich Frampton
Fisheries; Richard Howell
BF Editor; Rob Hilton
Newsletter Editor – James Van Gowler
Merchandise; Rob Hilton
Website co-ordinator; Simon Asbury
Executive Officers; Phil Buckingham;
Conference Organiser; Rich Frampton
Regions
Berks – Paul Rogers – Speakers included Duncan Charman, Steve Pope, Pete Reading, Len Arbery
Lancs – Jerry Gleeson – Speakers included Terry Theobold, Steve Pope, Paul Garner.
Oxford – Roger Rance – Speakers included Dave Chambers
Staffs – Mark Dutton – Speakers included Rob SAwindells and Lewis Baldwin
West Midlands – Gary Manders – Speakers included Paul Garner
Yorkshire – Pip Mcguire – Speakers included Tim Ridge and Dave Tipping.
Fisheries
Bransford Court, River Teme
Sutton, River Trent
Pixham, River Severn.
Shows
Eighteenth Conference at Chesford Grange, Kenilworth June 9th;   Paul Garner, Bob Roberts and Stu Walker,  Rob Swindells, Des Taylor, Dave Harrell.
Northern Angling Show
Membership
550
Subscription
£27
Magazine
Barbel Fisher 35 was issued in the spring.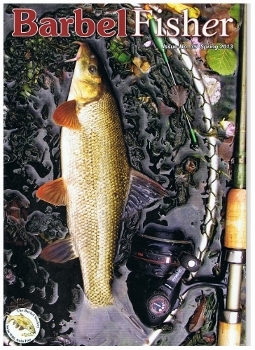 Barbel Fisher 36 was issued in the autumn.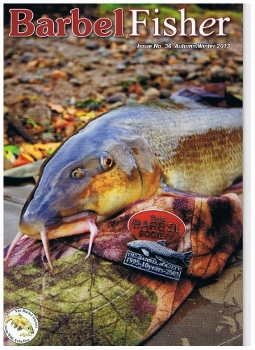 Newsletter
Number 55 was issued in the spring. Twenty four A5 pages in colour
Number 56 was issued in the autumn. Twenty eight A5 pages in colour
Auction
R and C auction number eight raised £6382
R and C
Rundown of projects funded or part funded;
River Dane Stocking
River Aire Stocking
Stour Barbel Project – habitat works and stocking
Arborfield Weir Project
Bransford Project – Habitat works
St. Patricks Stream Project – Fish survey and habitat works
Bournemouth University Research Projects – Review of all current barbel research work, tank experiments, scale analysis,
Barbel and Gravels – Phd Project
Cherwell Project – habitat works
Hampshire Avon – Habitat works
River Lea Stocking
Handling Code DVD with Hugh Miles
Seniors
Barbel School on Teme
Fish ins on Kennet and Wye.
Book
Barbel Tales – The first BS book was launched at the Barbel Show.
Awards
Gordon Scott Award to Phil Smith
Miscellaneous
The Barbel Challenge in aid of the ABF took place and raised £2k.
*****