2010
Committee
President; Fred Crouch
Vice President; Peter Wheat
Chairman; Steve Pope
Secretary; Pete Reading
Treasurer; Will Golightly
Membership; Dave and Marilyn Brown
R and C; Pete Reading
Regional Co-ordinator; Rich Frampton
Fisheries;
Communications; Fred Bonney
BF Editor; Fred Bonney
Newsletter Editor; Rob Hilton
Juniors;  Will Golightly
Commercial/Advertising;
Marketing;
Merchandise and Shows;
Website; Simon Asbury
Conference Organiser; Will Golightly
Executive Officer: Don Caliendo
Regions
Cheshire – Gav Johnson, Steve Beech – Speakers included Steve Pope, Steve Beech, Martin James
Glos – Andy Holder – Fish in on Teme
Hants – Steve Piper – Speakers included Graham Elliott, ARP, Peter Wheat, Pete Reading
Herts – Brian Pope – Speakers included Fred Crouch and Steve Pope
Midshires – Rich Frampton –  Teme Fish in
Notts – David Lake – Pub chats
Wilts – Des Richardson – Speakers included Mark Everard
Yorkshire – Pip Mcguire – Speakers included Lee swords, Sean Meeghan
Fisheries
Bransford Court, River Teme
Beauchamp Court, River Severn.
Topcliffe, River Swale
Sutton, River Trent
Downton, Hants Avon.
Wick, Wark's Avon
Shows
Fifteenth Conference at Hinckley May 9th;   Pete Reading, Phil Smith, Simon Pomeroy, Martin James, Avon Roach Project, Gary Knowles
Membership
650
Subscription
£22
Magazine
Barbel Fisher 29 was issued in the spring.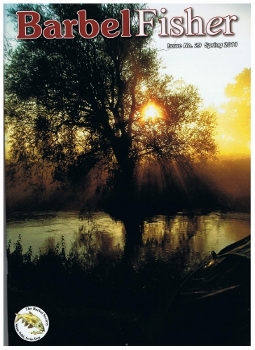 Barbel Fisher 30 was issued in the autumn.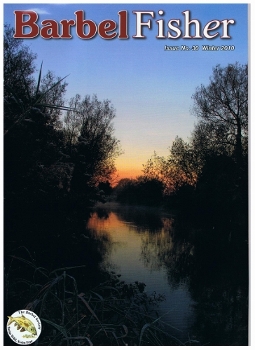 Newsletter
Number 49 was issued in the summer. Thirty six A5 pages in colour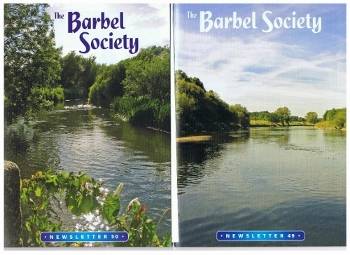 Number 50 was issued in the autumn. Twenty A5 pages in colour
Auction
R and C auction number five raised £4500
R and C
Spawning Survey
Scale Project
Juniors
Fishing days on Trent, Kennet and Wark's Avon
Seniors
Fish in on Trent,
Second Avon fundraiser
Awards
Gordon Scott Award to Mike Osborne
******