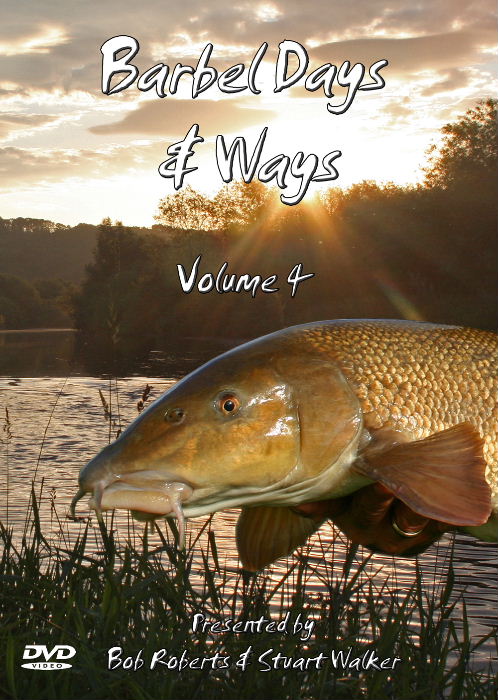 The fourth instalment of this excellent series opens with Bob and Stu on the bank of the wonderful River Wye. Stunning visuals once again set the scene and Witney Court on the Wye and Usk Ticket is the venue on this  beautiful river.
Stu informs us how Google Earth is a great help before visiting a new water, especially one like Witney, it's three miles in length! Add in the fact that the temperature when filming was approaching thirty degrees and Stu had suggested the pair walk the whole length carrying all their gear I began to worry a bit for Bob, he's not getting any younger you know!
They proceed to walk the stretch pointing out likely looking areas and why the barbel would want to be in them.
Bob then meets up with Simon Evans, the Deputy Director of the Wye and Usk Foundation. Simon explained the thinking behind the Foundation and how we can all fish the fantastic stretches of the Wye they control, as Bob said, this concept provides exclusivity for the common man.
The pair then proceed to catch barbel, beautiful fish in beautiful surroundings. I guarantee you too will want to have a go for the stunning Wye barbel.
Then it's time for more trademark underwater shots, I assure you they will definitely make you think again before you consider whether to baitdrop, use a feeder or pva. Excellent stuff.
Then we are off to the Wharfe where Bob meets up with Mick Wood. Mick is a top bloke, I first met up with him twenty odd years ago when we both joined the Barbel Catcher's Club at about the same time. Mick became Chairman and has gone on to become one of the most succesful anglers on the Yorkshire rivers.
Mick shows how he likes to fish with a float, detailing every aspect of his method in a really interesting sequence. You will pick up some really good tips as Mick opens up on some of his edges!
Listen out for Bob as he says " I'm gonna get out of your hair now Mick", a truly memorable line. As Mick runs his hand over the top of his head I have to say I laughed out loud, brilliant!
Underwater once again, this time to see how our line react beneath the surface. Again it will open your eyes and question some of the tactics we all use.
The key to benefitting from all of the underwater footage that we have been able to watch on each of the four dvd's, is how we as anglers interpret just what we see.
The last section finds us back on the River Teme in the company of Stu and Dave Mason where Dave shares some of his secrets with us.
Another great dvd and I would thoroughly recommend this one to you. Indeed, the four dvd's in this Days and Ways collection really should be an essential purchase for every barbel angler.
The biggest compliment I can pay to Bob and Stu is that their filmwork is second only to Hugh Miles and that really is praise indeed.
I sincerely hope they decide to make more in the future because they have unlocked a few fishing mysteries with their underwater filming but there are still lots more we have to unravel!
You can buy the dvd's HERE.
Steve Pope  May 2010.