Well I'm safely back in the UK now ( I have to say UK because I actually live in Wales although I can see England from my widow, it's just a few hundred yards away so I can soon escape if I have to!), I'm struggling to aclimatise but I'm sure it will all kick in very soon especially when I get down to the rivers again, but before that there's another meeting across the river with the Boss!
Anyway I thought I should tidy up my Aussie adventure ramblings so here we go for the fifth and final part of this adventure, there will certainly be more to come!
******
Although the daytime temperatures have held up exceptionally well, once darkness falls and that's quite early, around 5pm, the air temperature plummets. And the drop is very noticeable, perhaps its just that I'm older but the jeans go on and the heavy jumpers come out and I'm ready to hit the sack way before midnight!
I have managed to get out fishing, down on the harbour and a couple of trips to the river. I haven't really sorted the sea fishing out if I'm honest, I enjoy casting a line dowm at Little Manly Cove and there's always a chance that you might hook into a decent sized fish but so far I'm really only chucking and chancing it.
However a day spent fishing with Snatcher or Big Geordie John as I call him is a day to savour.
You can see from the photo's that it was just a bit gloomy, the clouds had well and truly settled over the city but the sun did shine through and we did catch a couple of fish.
My trips to the river are well covered in my next Fishing Magic Diary and as soon as that goes live I'll put the link up on here.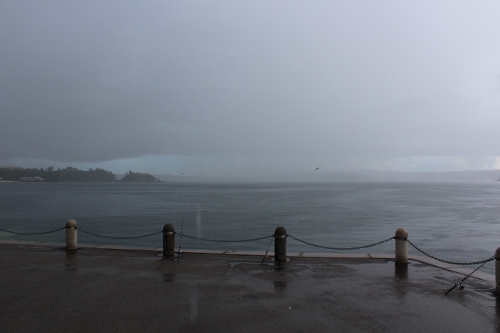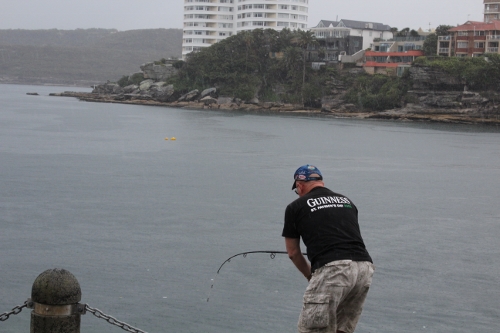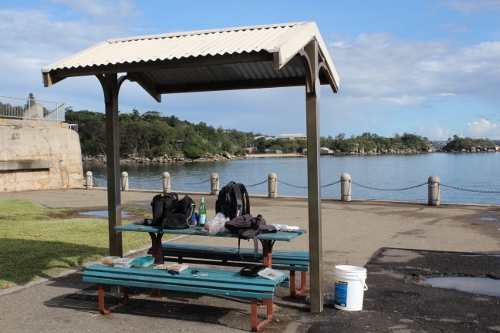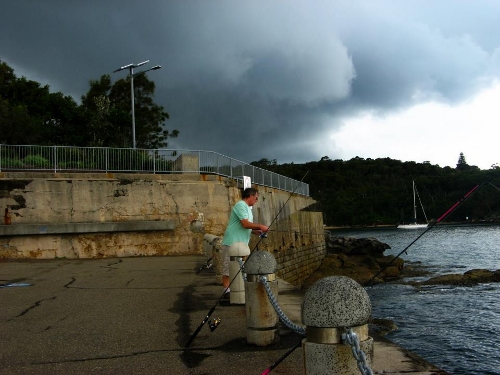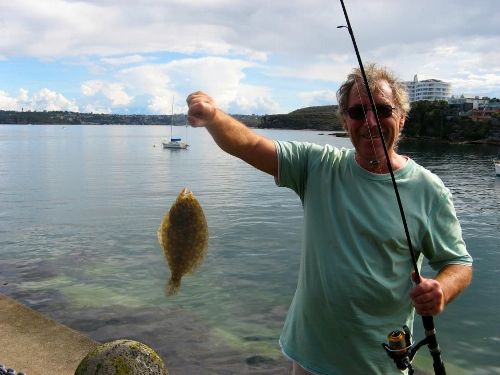 At the end of April I found myself making two trips to the airport, the first early in the morning was to pick up my daughter after she had spent a couple of days in New Zealand attending a friend's wedding. The second was to drop off my wife who was heading back to London after nine months in Sydney, my visa had an extra month to run and we all agreed that it was a good idea for me to stay till the end of May.
It seemed a bit strange at first but I soon dropped into a routine and it allowed me a unique opportunity to get really close to my grandson and I have to say I loved every minute of it.
Days on the beach, travelling on the bus, collecting him from daycare, on the swings and slides in the park and buying far too many toy cars every time I went into Humphreys on the Corso…………………magical times that will live with me forever.
I think I've convinced Henry that although he is an Aussie it's best to support Spurs, mind you it all ended in tears but deep down I knew it was inevitable! There's always next season and we'll be sitting in front of the box cheering them on and willing them to overtake Arsenal and finish in the top four, we can live in hope!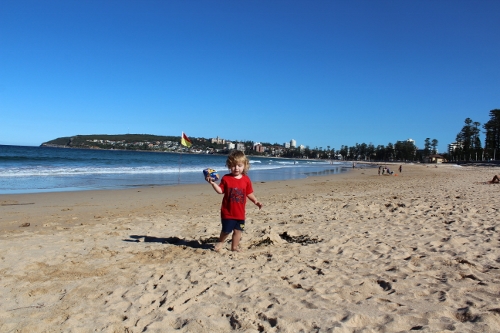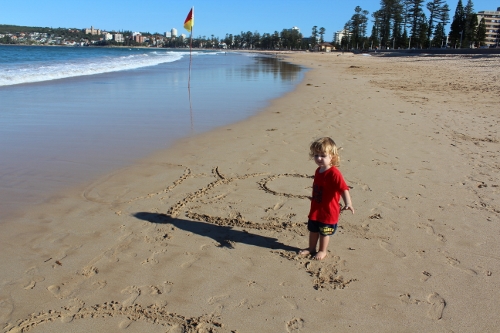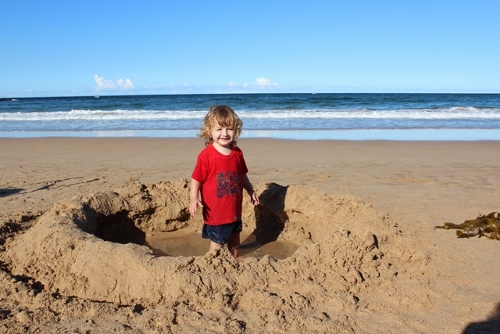 The photo above shows some local school kids having a surfing lesson, Henry was desperate to be part of it, he'll be riding the waves soon enough.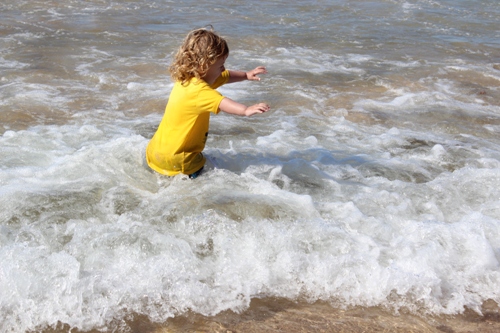 He certainly loves playing in the surf, has no fear of the water at all.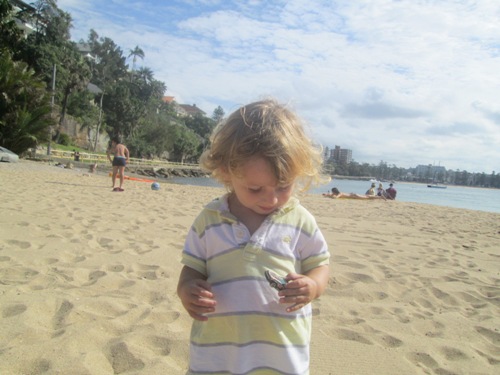 The shot above is on Shelly beach and while we were there a wedding took place, it was quite hilarious when the party decided to play some taped music, Henry decided to pay them a visit and he had them all in stitches with his dance moves!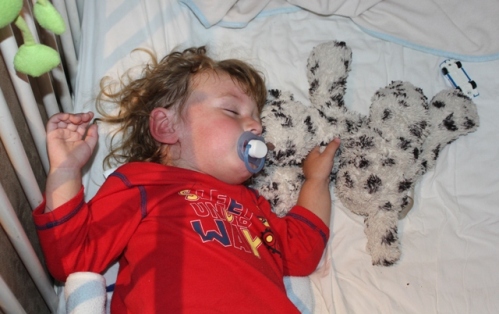 The end of another hectic day with grandad!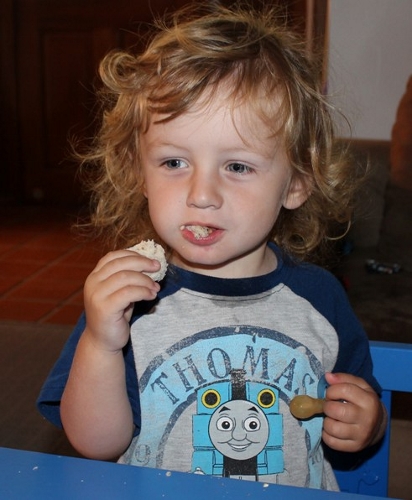 Thomas is just about everywhere!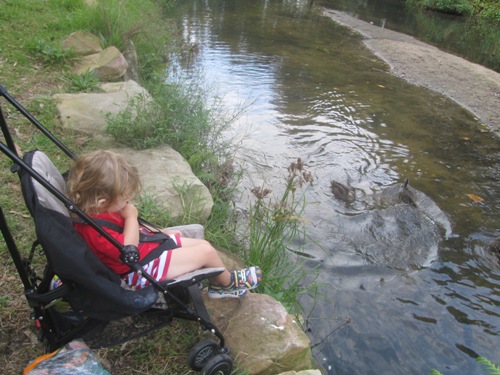 Feeding the ducks at the end of the road.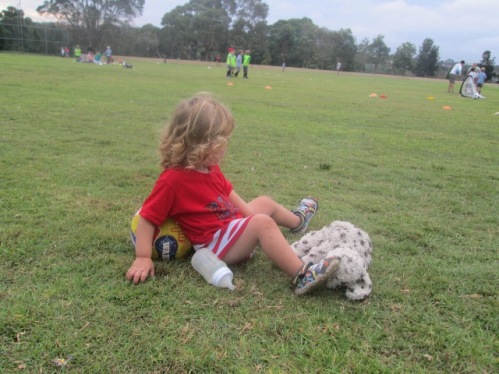 Why can't I play football with the other boys, grandad?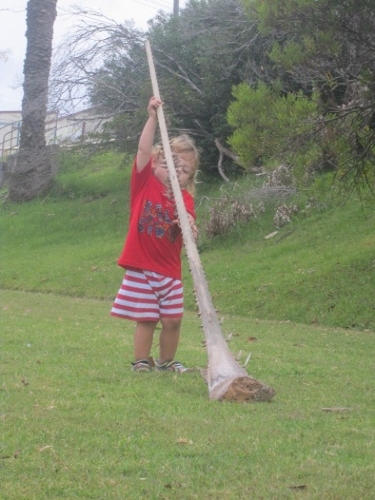 His first didgeridoo!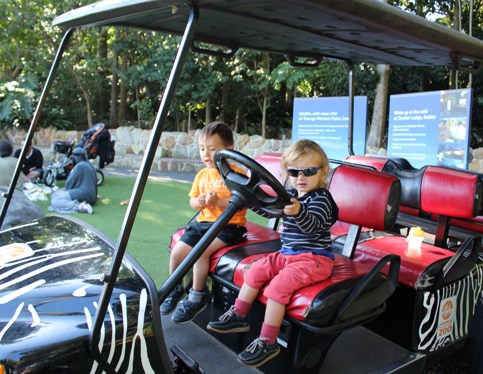 He liked wearing the shades at the zoo.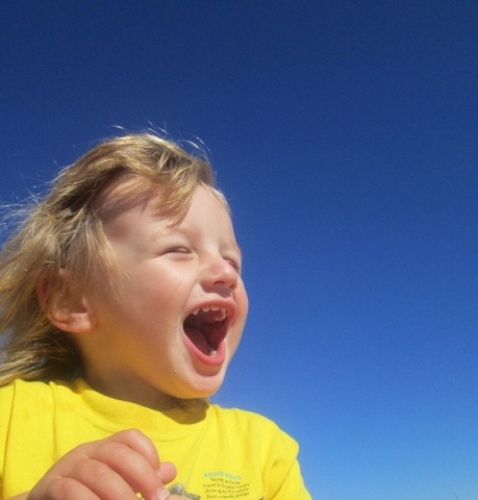 We had some great times down on the beach, I think he enjoyed being with his grandad!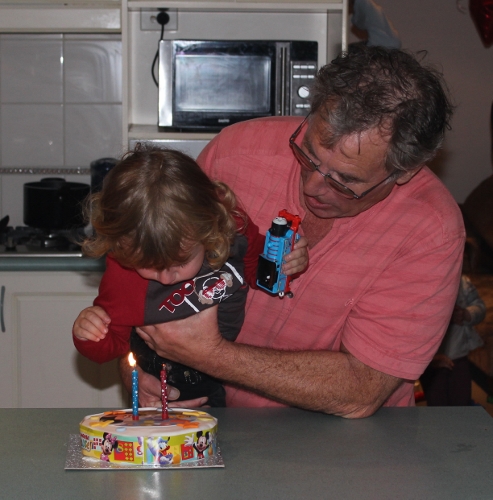 He managed to blow out both the candles. I struggled with the 63 on mine a few weeks later!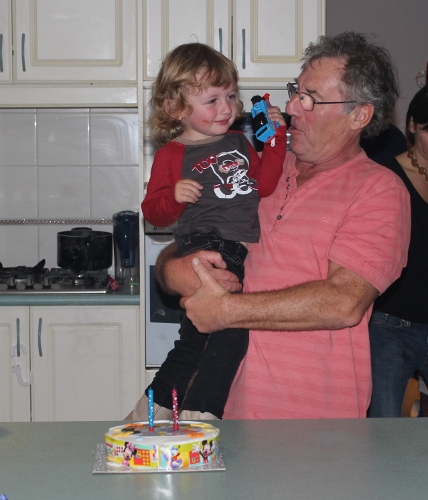 He seemed pleased with himself, you can see that Thomas is never too far away.
I have become an expert on Thomas The Tank Engine! I must have watched every YouTube episode at least a dozen times, Henry just can't get enough of the little blue train! I have to say this pleases me no end because I was a big train fan when I was a kid, even went to the lengths of train spotting, so the thought that an electric train layout may be on the horizon fills me with deep joy!
Barely two years old and he knows his way around the ipad screen!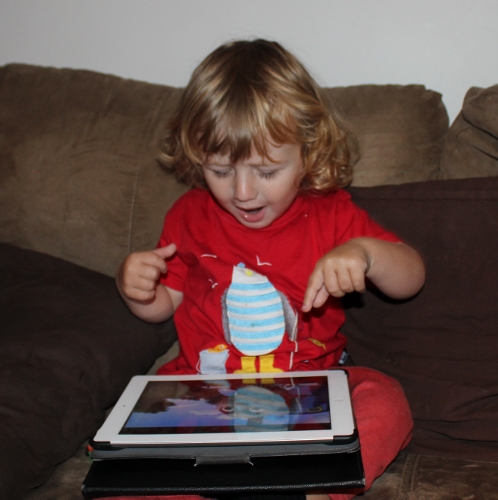 As long as Thomas is on the screen then Henry is a happy boy!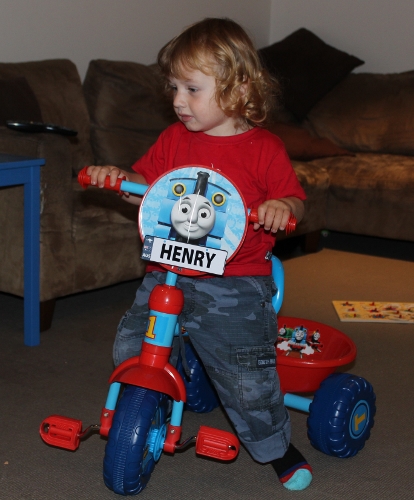 He was well pleased with this birthday present from his auntie.
So six months of pure joy came to a close. At 3am, I took one last peek as he slept no doubt dreaming about Soldor and then I was in the cab, off to the airport for the long journey back.
My suitcase was filled with mementoes, most of my clothes have stayed in Oz because I need the space in the case to bring fishing gear over next time!
The flight to Dubai was brilliant, the plane was no more than a quarter full, I had three seats all to myself, Business Class in Economy! I slept most of the way!
Mind you the flight back from Dubai was not so great, lots of noisy kids and the big airbus was full to capacity.
Back at Heathrow Katie and James where there to meet me and then it was back to St. Albans to catch up with my missus and Amy as well.
After a days recuperation it was off on the train to Newtown which I have to say was brilliant, I'll be using the railway far more in the future when I head back down south.
And then it was off to the Barbel Show weekend but I'll tell you about that next time.
The six months away has certainly changed me, you can't spend that length of time with a little toddler without it having a profound effect.
I've had the best six months anyone of my age could possibly wish for, wall to wall sunshine, the beach just a short distance away, superb restaurants, up close and personal with The Boss, meeting lots of wonderful people who are now my friends, fishing, helping my daughter whenever I could, eating out in fabulous restaurants, simply enjoying a fabulous lifestyle…………….but best of all, making a connection with a little fella sixty years my junior!
I've been transported back in time, back in touch with latent paternal instincts and the feeling of responsibility is overwhelming. I have discovered a magical place and know that the rest of my life will be spent forging a relationship with my little Aussie grandson…………….and my next grandchild who is due to enter this world in a few weeks time.
You would have to have a heart of stone not to be affected when the little lad climbs up on the sofa, sits down next to you and snuggles up close, its just brilliant.
I'm very fortunate that this grandparenting lark has come at exactly the right moment in my life, I have all the time in the world to devote to helping out and the thing is its what I want to do! I know its not for everyone but it certainly is for me.
My daughter and Henry will be here in the UK in a few weeks time and there will be more good times ahead.
But my English head is back on now, lots to do and enjoy here for the next few months and then hopefully I'll be back in the sun and on the beaches when its snowing over here!
I like these lyrics from a Bon Jovi song, they express perfectly my message to each of my daughters.
I don't wanna be another wave in the ocean
I am a rock not just another grain of sand.
I will be there when you need a shoulder
I'm not a soldier but I'm here to lend a hand
Because I can.